Press Release
BANGKOK – 13 January 2020 – With stunning 360-degree views of downtown Dubai and an incredible three-level sky bridge, the much-anticipated Address Sky View is now open – complete with spa conceptualised by GOCO Hospitality.

After accepting bookings from 1st November, the hotel opened at the end of 2019, joining the recently opened Address Fountain Views and other Emaar properties opened in Dubai.
The highlight of the property is an incredible three-level sky bridge offering 360-degree views of the city and the coast. It is on this sky bridge that the spa which GOCO Hospitality celebrates their involvement in design and conceptualisation, is located.
Found on the 54th floor, the 1,400sqm Address Sky View spa embraces beauty and grooming with a 'look good feel good' attitude and a unique cycle of spa services that subtly change as the hours pass by.
The spa features eight treatment rooms and one spa suite with breathtaking views of the Dubai skyline. It is also home to a barber and beauty salon with two private treatment rooms and cabanas with day and night rentals available.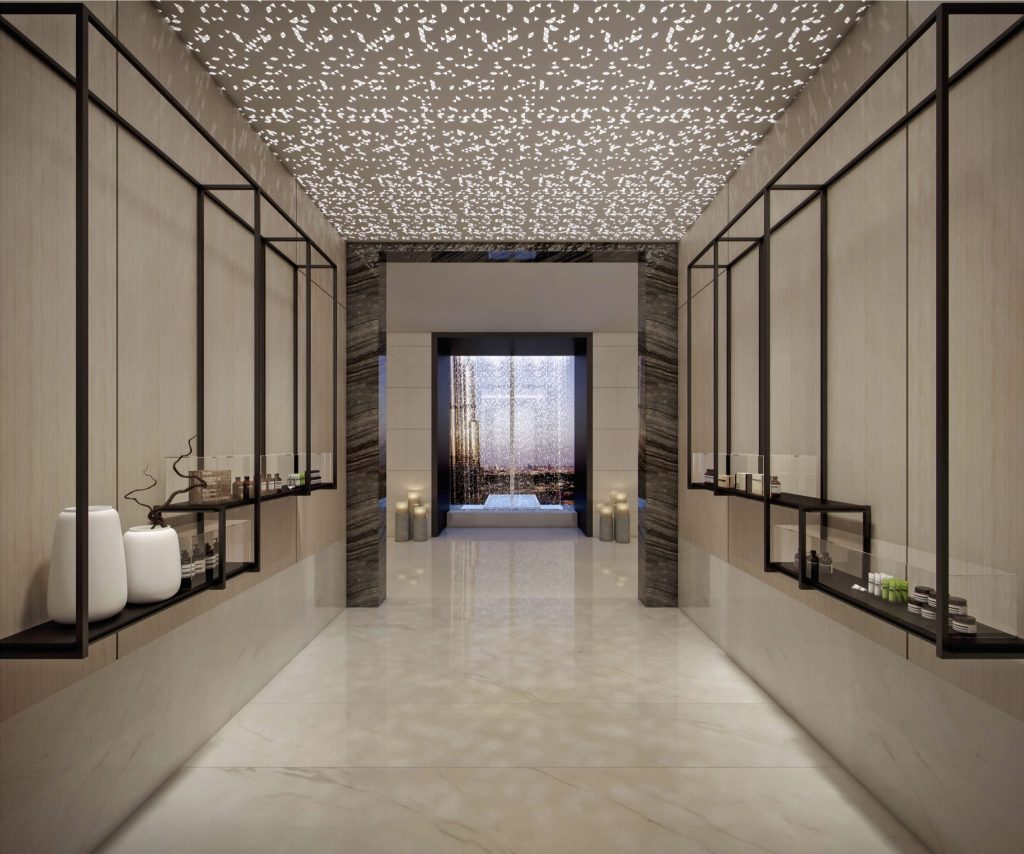 GOCO Hospitality guided the creation of the Address Sky View spa by developing a unique spa concept, enabled by GOCO Hospitality's design team to produce an operationally effective spa design.
A panoramic city viewpoint gracing Dubai's skyline, Address Sky View has two resplendent towers, featuring 169 luxurious rooms over 13 levels, luxurious event spaces, dining options and three pools including a rooftop pool.
"It was an honour to work alongside the highly esteemed Emaar Hospitality Group on the Address Sky View hotel in Dubai. Our team assisted in a spa concept that changed with the time of day, exploring treatments and experiences that naturally flow from daytime recharge to evening chill," said Ingo Schweder, Founder and CEO of GOCO Hospitality.
Emaar Hospitality Group has opened a collection of hotels under the name Address Hotels + Resorts, including Address Sky View and Address Fountain Views, where GOCO Hospitality was also responsible for the spa concept and operation design.