GOCO Hospitality was honoured to attend and present our insights and strategies at this year's double-iteration of the world's only meeting of the best hot springs industry minds – Global Thermal Think Tank 2019.
The Global Thermal Think Tank (G3T) is the world's largest gathering of hot springs owners, managers, researchers and investors from across the globe. The event offers a chance for the best minds to share insights and discuss opportunities to collaborate and grow new and existing hot springs developments. This year, the two events were held in China and Japan, two of the world's biggest host springs markets, with 24,872 of the 34,057 global commercial hot springs establishments and $US30.253 billion of the global estimated $US71 billion market.
Ingo Schweder, CEO and Founder of GOCO Hospitality and owner of Glen Ivy Hot Springs – America's largest hot springs resort – presented at the G3T's invitation-only meetings, sharing his insights and strategies alongside the world's best thinkers, investors and innovators in the hot springs resort industry. Ingo Schweder was also accompanied by Josephine Leung, Group Director of Design and Development at GOCO Hospitality, Glen Ivy Hot Springs' General Manager, Christopher Scheel and Director of Sales & Marketing, Sandra Miller.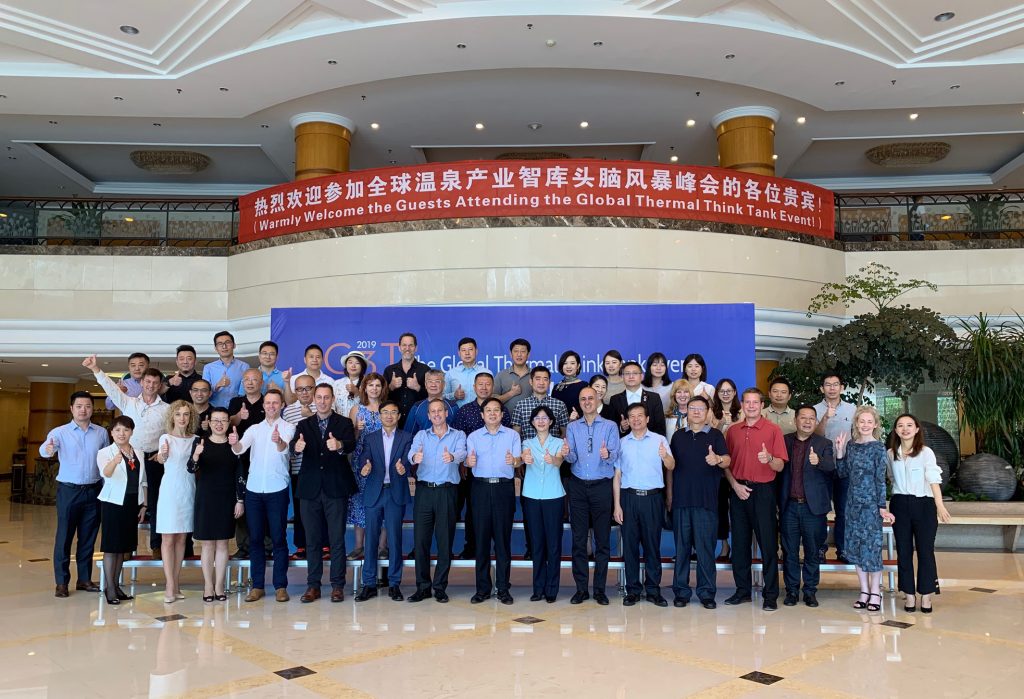 The first event was held in Guangdong, China between 12-13 October 2019. The event was opened by Charles Davidson, the Chairman of the Global Wellness Institute Hot Springs Initiative & G3T. In addition to Schweder and Scheel, other speakers included Craig Mitchell, Chief Executive of Peninsula Hot Springs, Wang Jie, Asia-Pacific Institute for Hydrotherapy and Climatotherpaghy Tourism Director, Sun Xiaosheng, Vice Director of the Experts Committee of World Federation of Chinese Medicine Societies and Dr Marc Cohen who introduced the Bathe the World Foundation and World Bathing Day to the region's industry leaders in attendance.
As part of the China Global Thermal Think Tank, Schweder, Scheel and Miller also joined other speakers for a roundtable discussion on the future of hot springs wellness.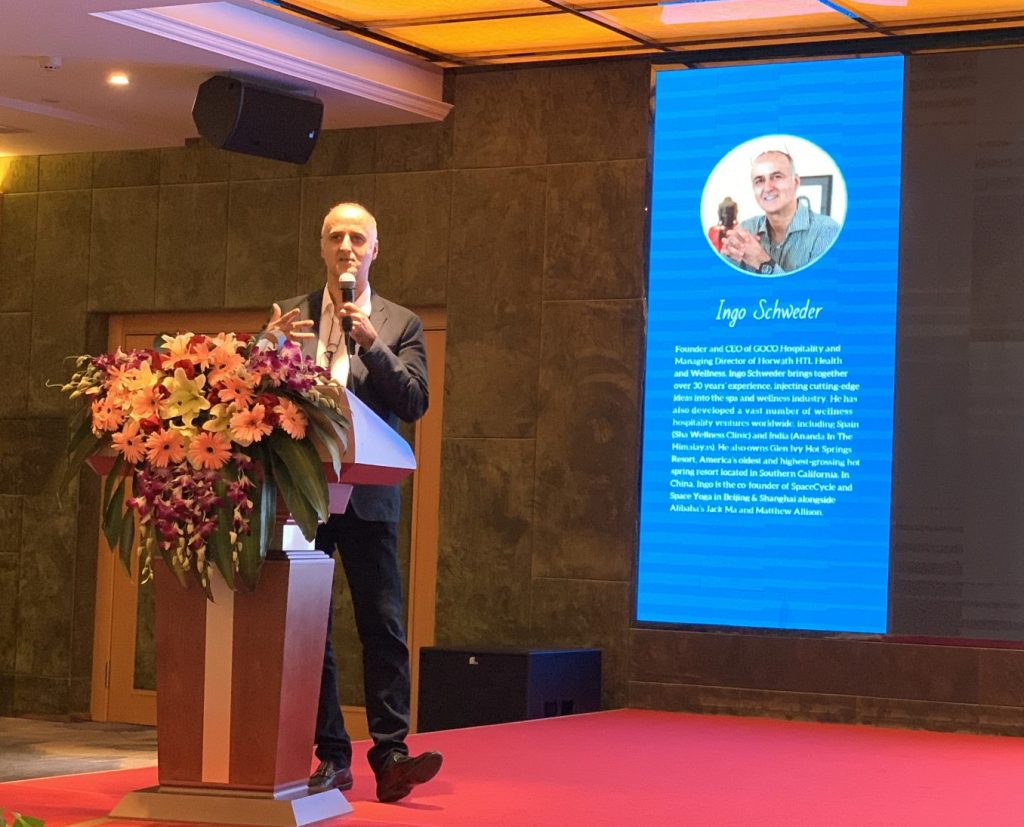 The second event was held in Japan between 18-20 October 2019. After the venue was relocated to the Marriott Hotel in Shizenji due to typhoon Hagibis, the GOCO Hospitality team re-joined a new panel that focused on hot springs and onsen-based wellness and healing practices. Opened again by Charles Davidson, the second meeting saw new faces including Dr Yasuaki Goto, Chief Researcher of The Onsen Medical Science Research Center, Jean-Guy de Garbiac, CEO of Tip Touch International, Takashi Namikoshi, Chairman of the International Shiatsu Foundation and Diana Dryglas, Associate Professor at AGH University of Science and Technology.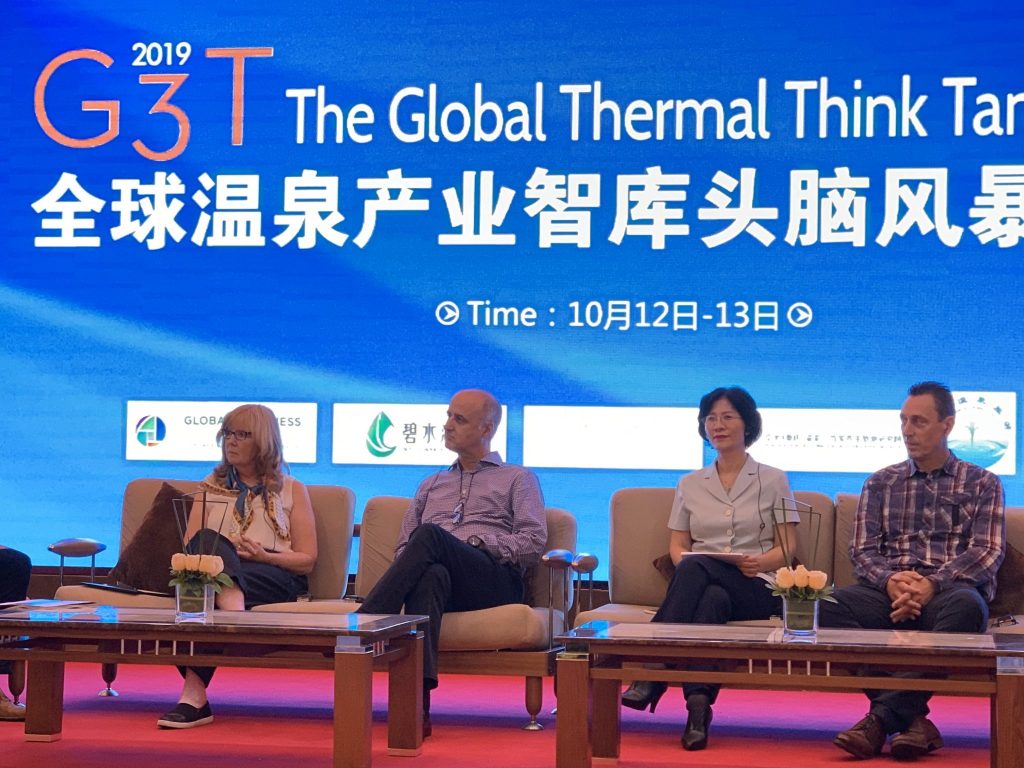 At the event, Schweder discussed how key investment considerations related to the wellness industry are integral to hot spring resort financial valuation. From industry trends to existing and potential assets, land use, real estate and water rights, he used Glen Ivy Hot Springs as an example of how to appraise the value of a hot springs resort by connecting economic performance to market value.
Christopher Scheel presented the key elements of the most successful sales and marketing strategies for hot springs resorts in the United States. Using Glen Ivy Hot Springs Resort as a case study, Scheel demonstrated the direct impact of results-driven marketing strategies on the revenue of hot springs resorts.
To find out more about Global Thermal Think Tank, click here.