Press Release
BANGKOK – 23 August 2019 – A widely anticipated hotel opening, The Ritz-Carlton Perth is set to redefine the guest experience along the West Coast, by offering personalised service and immersive experiences conceptualised around the history, culture and natural beauty found in the region. The hotel's spa is set to bring a definition to region wellness traditions, created with the guidance of leading international spa and wellness consultants GOCO Hospitality.
The Ritz-Carlton Hotel Company, L.L.C., part of Marriott International has announced that The Ritz-Carlton Perth is set to open on November 15, 2019.

The hotel, cladded in 10,000 pieces of Kimberley sandstone on both the exterior and the lobby, will feature 205 luxurious rooms including 18 elegantly appointed suites. Found alongside the Swan River, the outstanding restaurant and rooftop bar will become the newest destination in Perth's dining and nightlife scene.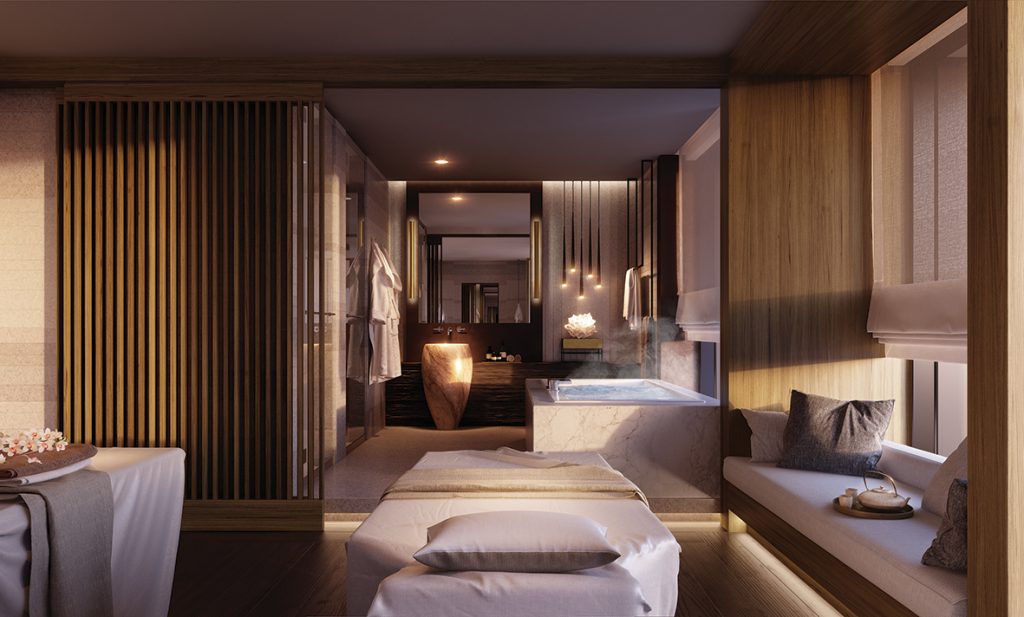 In addition to entertainment and tailored experiences, the Ritz-Carlton Spa will offer a new destination for guests and locals to rejuvenate their mind, body and soul. Through market research and feasibility studies, GOCO Hospitality assisted Ritz-Carlton in spa concept and development while also providing design and technical services.

The spa will feature three treatments rooms, one spa suite, saunas, a heated outdoor infinity pool, vitality pools with massage jets and a private mind & body studio.

Ingo Schweder, Founder & CEO of GOCO Hospitality, said, "It has been an incredible pleasure to work with Ritz-Carlton on this exciting new project on the beautiful West coast of Australia. By marrying local and natural elements with exclusive wellness treatments, the Ritz-Carlton Spa taps into the true energy of the locale."

Found on 1 Barrak Street, the hotel is in a prime location, just minutes from local attractions such as Kings Park and The Bell Tower. Guests should expect a world-class experience at the Ritz-Carlton Perth, a unique destination offering incredible stays with equally incredible experiences – from luxurious spa treatments to twilight cruises along the Swan River and luxury seaplane tours.