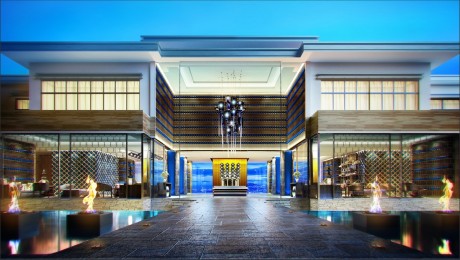 Award-winning wellness group adds benchmark property to growing Chinese portfolio
GOCO Hospitality is working with Sanli Guo Yuan to develop the Xiangshan Hot Spring & Wellness Center, a 6,000 sq,m. facility with an onsite natural hot spring, located 30 minutes outside Ningbo, China.
GOCO Hospitality has been engaged to conduct market research & feasibility studies, develop the concept, provide design & technical service reviews and subsequently manage the 6,000 sq.m. facility. Targeted to open in August 2013, the Xiangshan Hot Spring & Wellness Center will feature indoor and outdoor mineral spring bathing facilities, extensive thermal experiences, a medi-spa, spa café, tea lounge, male grooming facility, female beauty salon, mind & body studio, three luxury spa suites and one spa villa.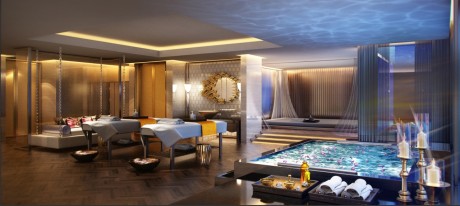 The Xiangshan Hot Spring & Wellness Center will offer exceptional wellness programs that are results-oriented and address the health concerns of the modern Chinese consumer—beauty enhancement, weight loss, detoxification, stress relief and ageing well. Benchmarked against leading thermal facilities internationally, Xiangshan will set a new standard in design aesthetics and service quality, seamlessly blending Western and Eastern wellness modalities.
"China currently has the highest growth of spa development, with the largest share being in Shanghai. This shows the increasing interest in wellness from the Chinese consumer, especially the Shanghainese, and the growing demand for wellness destinations that are of international standards." said Ingo Schweder, Chief Executive Officer, GOCO Hospitality. "The Xiangshan Hot Spring & Wellness Center is perfectly positioned to answer this market demand with its facilities and wellness programs. Its physical location, a mere two-hour drive from Shanghai, also makes it an attractive choice for Shanghainese."
Aside from the Xiangshan Hot Spring & Wellness Center, GOCO Hospitality is also working with clients to develop wellness projects in various locations across China including in Ghangzhou, Suzhou, Tianjin, Beijing, Shanghai, and Sanya. Globally, GOCO Hospitality is actively working on 22 innovative projects in 13 countries.