by Ingo Schweder
10 August 2020
First published on Hospitality Insights
According to the Wellness 2030 report published by the Gottlieb Duttweiler Institute of Economic and Social Studies in 2018, digitalisation is transforming our world in a major way. As people continue to try and redefine our existence in the digital era, we are finding new and more extreme ways to facilitate our evolution – from intelligence and professional skill to spirituality and happiness.
As this almost science fiction-style trend manoeuvres from the fringes to the mainstream of technology and science, the wellness industry is starting to feel the pinch. And as the effects of the COVID-19 pandemic reverberate across the world, the ubiquitous term 'biohacking' has once again re-emerged as a buzzword across the spa, wellness and hospitality industries.
The Global Wellness Institute positions the global wellness industry market at $4.5 trillion, with a year-on-year growth of 6.4%, twice the speed of global economic growth. Before COVID, primary wellness travellers spent up to 60% more than the average international traveller. Because of COVID-19, wellness will continue to gain relevance as our understanding of immunity and good health increases. For some the pandemic has been a blessing in disguise, allowing us a moment of clarity in the mayhem of our daily lives to re-kindle our creativity and entrepreneurship. As a result, the once fanciful dreams of ultimate, nature-bending self-improvements are beginning to manifest themselves in our reality. Companies at the forefront of the spa and wellness industries, such as GOCO Hospitality, must now try harder than ever to keep up.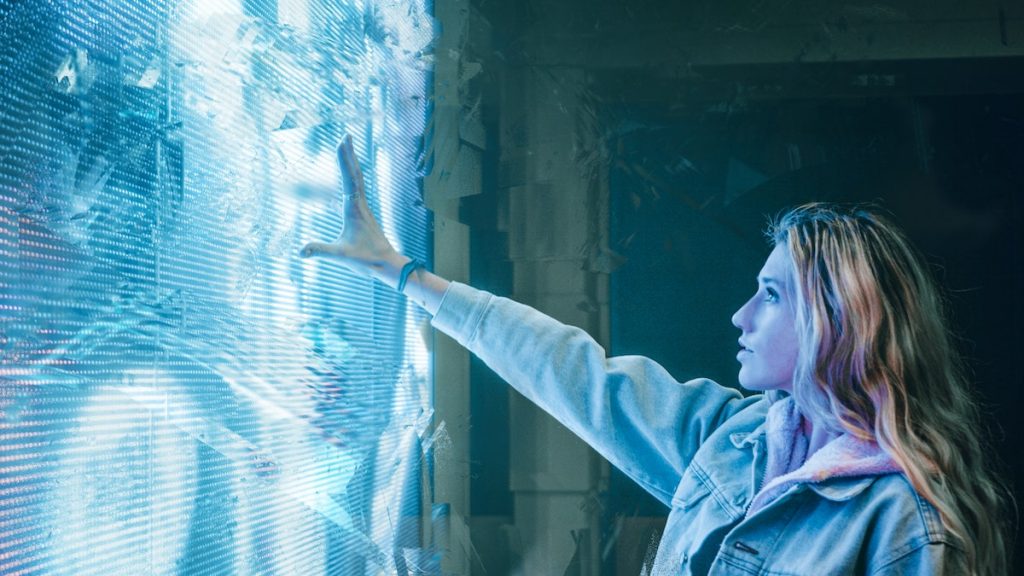 Digital Happiness
In an attempt to decode happiness and health, the Wellness 2030 report suggests there are two approaches that are gaining the most traction. Firstly, the wellness movement, which no longer focuses on the absence of illness by enabling the prevention of illness in the first place, and second, the tools of the mind, our awareness and the ability to practice self-reflection.
Although not a new concept by any means – self-reflection and spiritual wellness is as old as time itself, and preventative medicine has always had its place in society. Since the days of antiquity, we continue to open a Pandora's Box of incredible and outstanding technological advances, with the contents promising to liberate us from the limitations of nature, age and disease like never before.
In fact, this movement is so significant, that the report predicts that the wellness industry will become an extension of the data economy, where only service providers who speak to our individual happiness and wellness goals will prevail.
"Technology will disrupt the way we think and how we experience our body. The next wave of technology will reshape how it feels to be human." Says Professor Marc Cohen, a pioneer of wellness and integrative medicine, Founding Board Member of the Global Wellness Summit, Co-Founder of the Bathe the World Foundation and Founder of the Extreme Wellness Institute. He is also a registered medical practitioner with degrees in western medicine, physiology, psychological medicine. "Wellness will be disrupted by new technologies and will serve as a point of convergence with many other industries."
Biohacking is just one of many ways that technology will continue to disrupt the way we incorporate data into our wellness practices. Described as the fastest-growing and most significant health and lifestyle trend this side of the millennium, the movement was first coined by the tech-savvy, next-gen leaders of Silicon Valley. In a nutshell, biohacking is all about hacking your way to becoming the best version of yourself – physically, mentally and emotionally.
Everything you do with or add to your body can be 'hacked' to improve your overall wellbeing. As we're all stuck inside, self-quarantined from our regular wellness routines, we are looking to utilise food, thoughts, movement and even technology to support our body and mind in new ways that keep us alert, productive, healthy and balanced during this time of 'new normal'.  
In his guide to biohacking, Bulletproof founder and self-proclaimed father of biohacking David Asprey says "The main thing that separates a biohacker from the rest of the self-improvement world is a systems-thinking approach to our own biology."
Although a little clinical, Asprey defines our body as a system – meaning we have inputs (food, exercise, socialisation, etc.) and outputs (energy, mood, etc). Therefore, a biohacker is someone who takes these inputs to produce immediate, measurable changes in the outputs.
Dr Marc Cohen's "Extreme Bathing" – the practice of putting your body through extremes, alternating between hot and cold baths and experiences – is a good example of natural biohacking. According to Dr Cohen, people who have a cold bath or shower experience after the usual hot one had 29 per cent fewer sick days. In an article with the Sydney Morning Herald, he argues that "any drug that would do that would be a blockbuster!"
In reality, we're all biohackers in some way or another. We eat less to lose weight, we exercise to improve our physique, we awaken our third eye through meditation. As a recovered cancer victim, I focused on inputs such as yoga and macrobiotic diets to produce the desired outcome: recovery. The only difference is we tend not to take down measurements along the way.
In the spa and wellness industry, however, it is these measurements that define our offerings to the new generation of wellness travellers. We must adapt and evolve our offerings to provide the facilities and services our clients need to perform their personal bio hacks while integrating measurable statistics into the mix. From wearable tech to tangible data on our physical and spiritual status – the next generation of wellness will see technology move the needle on how we influence the body, the mind, and even our DNA.
Shortcuts to Wellbeing
Disruptive technologies of the self are the future for the wellness industry, whether we like it or not. As mobile phones and wearable tech become the norm and thought-controlled machines and brain-computer interfaces become obtainable realities for the first time, the industry must be open to how biotechnology will change human beings.
GOCO Hospitality is grabbing this opportunity to co-create a brand-new wellness realty destination in Miami, USA, that combines the holistic treatments of a more traditional wellness offering with a vast range of biohacking technologies, breaking the wellness status quo and fulfilling new lifestyle demands. With a dedicated Biohacking Lab, we have created wellness offerings that integrate with the most cutting-edge biotechnologies on the market today. Based on a set of baseline measurements of body composition, 3D body scans, metabolic rates, heart rate and ketosis analysis, biohacking technicians help guests interpret their results and recommend suitable programming that includes components such as brain photobiomodulation (PBM), cellular repair therapy, AI adaptive cardio training, vibration therapy, cryotherapy and cyclic variation adaptive conditioning (CVAC). A comprehensive collection of holistic wellness and heat and water therapies complement the programmes.
With nodes and sensors on the guests, relaying data and information to the biohacking technicians, biofeedback is replacing traditional surveys. But is Yuval Harari right in his book Homo Deus when he calls organisms mere biochemical algorithms or is our purpose much higher and more physically spiritual than simply existing as bio hacked machines controlled by inputs and outputs?
As our understanding of physical wellness is further developed through data, charts and on-screen improvements, the next evolution of bio-integrated wellness has already been written. However, ideas like Consciousness Hacking, which promotes the use of technology to put people in touch with their human experience through mindfulness, lucid dreaming and psychedelic experience, or hacking our biological makeup through genetic manipulation to change how we interact with the world, proves that biohacking is moving at a rate that leaves traditionalists like myself feeling a little uneasy.
Finding A Middle Ground
The industry is on a knife-edge, balancing between an obsession with the future self with no care for the past and a stubborn contingent of traditionalists unwilling to evolve. For the record, I sit somewhere along that knife-edge, but as even the most ancient wellness philosophies suggest, a balance between two extremes is where equilibrium can be obtained.
As the world begins to find new ways to exist in the post-COVID-19 landscape, so too can the wellness industry. Cutting-edge biohacking technology will have its place, and its evolution will be fast and aggressive, but we must hold onto the holistic if we are to evolve with dignity. The industry must not sell out to quick fixes and we as individuals must resist the temptation of taking shortcuts. As American author Zig Ziglar once said, "What you sow, you reap. What you give, you get."
Holistically, we can all start doing more by doing less. Changing the way, or what we eat is one of the easiest ways to biohack the body there is. Intermittent fasting or macrobiotic diets help prevent diseases such as diabetes and heart failure, reduce weight and improve cognitive function.
Grounding oneself to nature also helps to align the mind, body and spirit in ways that (as of yet) sensors and wearable tech cannot analyse. Connection with the earth's surface connects us with natural electrical charges, while the sun above creates vitamin D. Consciousness hacking may sound exciting, but getting enough sleep at night is already proven to enrich the mind, improve health and focus the soul.
In my eyes, biohacking and wellness practices are one and the same. The difference is purely in how the journey is executed. As the new generations see more importance in data and results-based proof that wellness "works", and as our increasingly busy lives demand more results in less and less time, it makes sense that we are evolving new tools to achieve a positive state of wellbeing we so desperately desire.
Technology will no doubt dominate the next century of our evolution, but the wellness industry needs to be sure to find the right balance between embracing the new while reaping the benefits from traditional wisdom. In regards to our own physical wellbeing, it's not just about hacking our way to perfection, but it's about how we treat our bodies day-to-day, the external environments we live in and the communities around us that still affect us most.