25 September 2019
Since its inception in 2017, World Wellness Weekend has been a growing movement in the health and wellness industry. Its aim? To encourage people to boost their vitality, serenity and beauty through wellness practices and activities.
The founder of World Wellness Weekend, Jean-Guy de Gabriac, believes that vitality of the body and vitality of the mind need come together to commence the process of being well. That's why he uses this event to promote five pillars of wellness: sleep & restoration; nutrition & nourishment; vitality & movement; serenity & mindfulness; and purpose & solidarity. These pillars encompass a 360-degree view on living well and encourage a wellness centric lifestyle through even the simplest of steps.
From a relaxing massage to a yoga or Pilates class, World Wellness Weekend brings together spas, salons, hotels, fitness studios and other centres of wellness and mindfulness to offer their guests a weekend of complimentary wellness events and activities. This is not only a great means to promote the establishments but also gives guests a reason to commence their wellness and wellbeing journey by being part of a larger movement.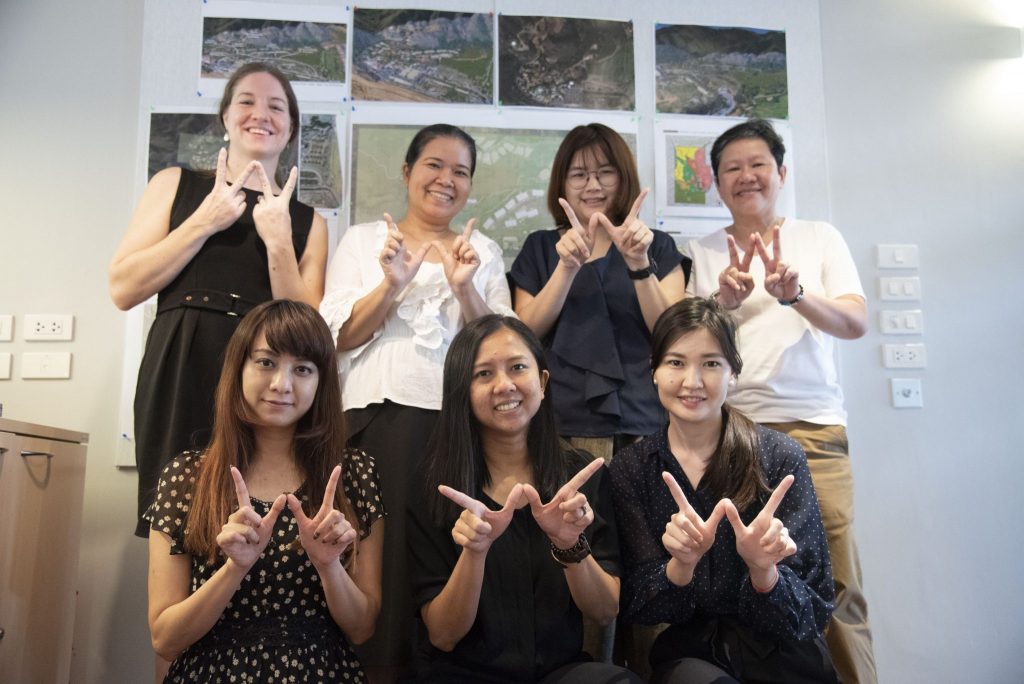 At GOCO Hospitality, we bring our spas and hot spring together to spread the word about World Wellness Weekend by providing free activities for all. This year, we lined up a host of events across all of our properties!
Glen Ivy Hot Springs
Throughout the World Wellness Weekend, Glen Ivy Hot Springs offered a full schedule of wellness services and amenities that were included in the price of admission. Freshly pressed juice was served in The Chill Zone, and energizing fitness classes could be found in the Secret Garden. For those looking for a more Zen-like experience to their Wellness Weekend, live relaxing music was on offer at the Lounge Pool, promoting serenity and mindfulness.
GOCO Spa Daios Cove
Here, World Wellness Weekend coincided with visiting practitioner, healing master and TCM expert Ken Rosen. With his unique healing offering available for two weeks, an additional extra was provided on both Saturday 21st and Sunday 22nd. Guests at Daios Cove Luxury Resort and Villas were treated to a free Small Space Fitness session which focused on Qigong and yogic exercises to boost balance and movement and a group Pilates class for all who signed up.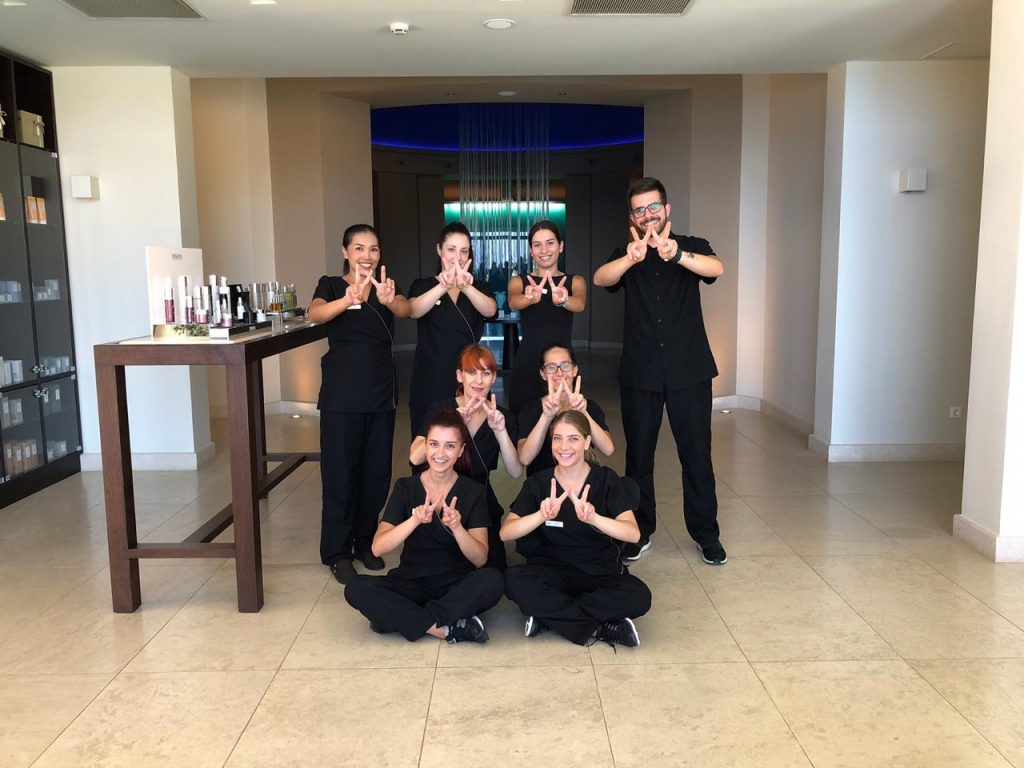 GOCO Spa Ajman
With beautiful seaside views, Ajman Saray was a haven for wellness and vitality. Taking the experience outside, GOCO Spa Ajman utilised the resort laws which overlook the Arabian Gulf for some early morning yoga sessions.
GOCO Hospitality
At our corporate office in Bangkok, the whole GOCO team came together and attended a very special GOCO@School session with a clinical hypnotherapist, David Bailey. He kindly held an informative workshop about self-hypnosis, walking through the techniques and emotions of achieving a state of mindful meditation and self-hypnosis that utilised visualisation and a focus on the senses. Bailey's techniques are used to help people with correcting bad habits, anxiety and enable better confidence and concentration. Each person seemed to have their own personal experience, with varied results and a company-wide sense of purpose and solidarity.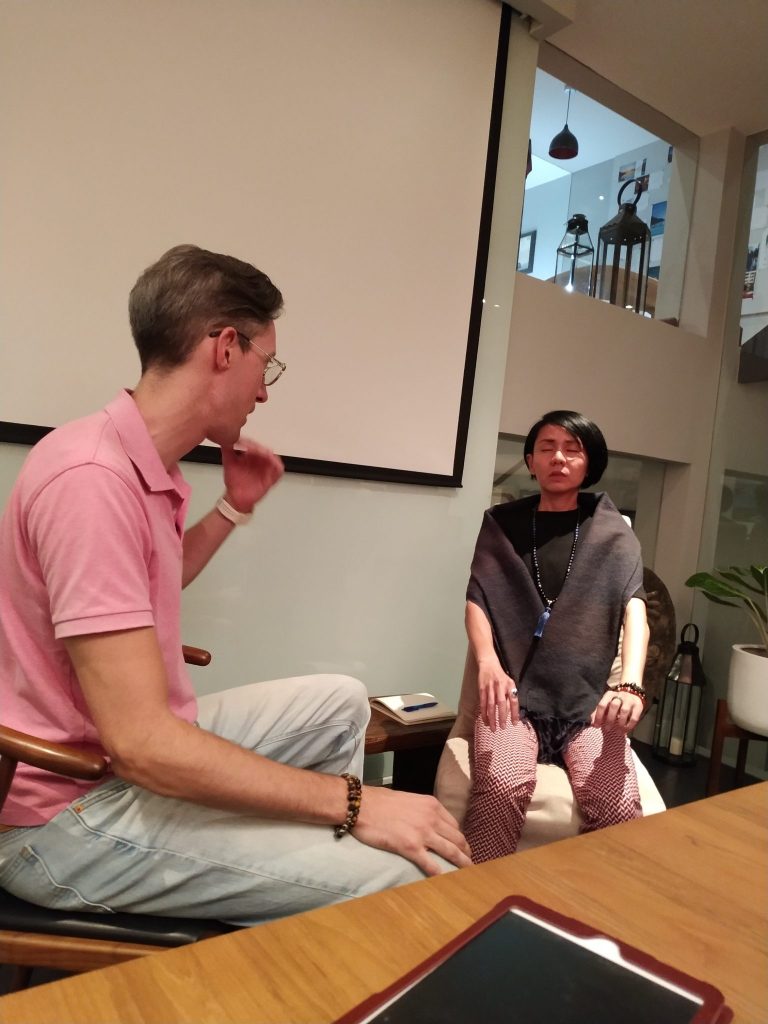 If you missed World Wellness Weekend, fear not! It's a yearly event with participating locations the world over, so make sure to check with your local spas, hotels, fitness and mind & body centres for more information in September 2020. In the meantime, take a moment to dedicate a weekend soon to your own personal wellbeing through wellness, relaxation and good living.
For more information about World Wellness Weekend,
follow the link here.