9 June 2020
As more focus is being put onto longevity and preventative wellness in general – both before and after the rise of COVID-19 – Japan is marrying technology with tradition like never before.
Earlier this year, Japan, a seasoned leader in wellness culture, was gearing up for a slew of visitors thanks to the Olympics. But for now, a focus has been put back on the country as a leading wellness destination as the world looks to ways of maintaining immunity and being healthy during the pandemic. With its extraordinary hot springs culture, forest bathing, clean-food obsession and digital integrations across all industries, 50% of Japanese born in 2007 are expected to reach the age of 107. The country also boasts prefectures that have the longest-living and healthiest ageing population in the world. But why are Japanese Wellness trends, fondly dubbed as "J-Wellness", going global in 2020?
According to the Global Wellness Summit, recent years have seen a rise in global interest in all things J-wellness. From Ikigai, the Japanese reason of being, to Kintsugi, the mindfulness-centric practice of repairing broken pottery and the lifestyle concept of Wabi-Sabi; every aspect of living can be aligned with a sense of wellness in Japan.
Longevity
There are many lessons to be learned from Japan's leadership in longevity. At GOCO Hospitality, we have recently explored the unique diets and world-famous wellbeing of the people of Okinawa. Home to the world's longest-living women, the island at the southern end of Japan was once known as the land of immortals.
With less cancer, heart disease and dementia than almost every developed Western country, many locals attribute this to living simple, calm lifestyles, while also maintaining a strong sense of purpose in life, along with a diet of mostly fruit and vegetables, high in carbs and low in protein.
Described as a more natural way of living, this concept has defined the country's wellness practices for millennia. As a result, Japan's deep reverence for nature now also acts as preventative healthcare.
Forest Bathing
Forest bathing is a perfect example of how Japan re-invents old traditions and develops new concepts of wellbeing overnight. In 1982, the Japanese national health programme joined forces with the Forest Therapy Society to introduce forest bathing as a form of preventative medicine. Today there are 62 official healing forests with 1,200 certified guides and over 2.5 million visitors annually. The number of luxury spa and wellness destinations that also offer versions of forest bathing is also significant.
Forest bathing reduces blood pressure, lowers stress and improves cardiovascular and metabolic health to lower blood-sugar levels and improve concentration, memory and energy. Cedar and Cypress trees, often found in forest bathing destinations or Japanese onsen spas, release phytoncide that has also been shown to have calming effects on people, as well as provide a boost to the immune system.
Spiritual Wellness
Japanese incense sticks have been long exported worldwide, and are steeped in rich tradition and ritual. Used to purify, cleanse and relax, incense has long moved away from temples and evolved into various incense-based rituals. One of them is Koudou, a sensorial game that involves mindfulness practice and the identification of specific aromas.
The Global Wellness Summit claims that Japanese incense sticks are being followed globally now by wave upon wave of highly distinctive J-Wellness products and techniques.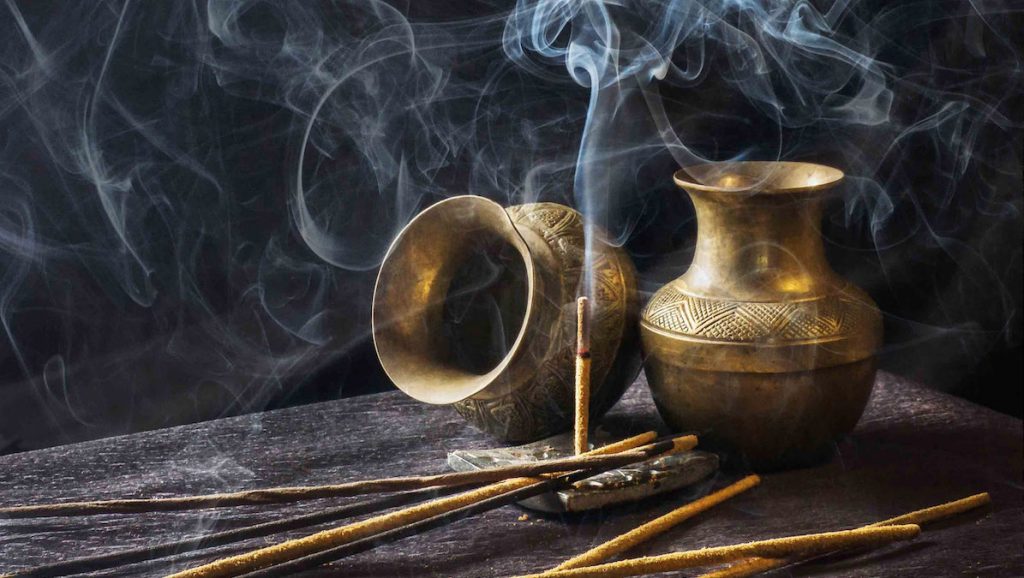 The Onsen
In addition to the 62 forest bathing destinations, Japan is also home and the birthplace of the onsen, with two-thirds of the global total. In Japan, baths are normally taken in three different places: the ofuro at home, the sento or public bathhouse, and the hot mineral spring onsen.
Onsens, or hot springs, are described as a hyper-specific water-based wellness experience, where people bathe in warm mineral waters to receive a vast range of thermotherapeutic effects that stretches capillaries improved circulation, increasing metabolism and reducing fatigue. The flowing water against the body helps to improve the flow of blood and lymph fluid, while the buoyancy effects help muscles to rest, reducing tension across the body.
GOCO Hospitality believes profoundly in the health benefits of specific heat and water experiences. It's clear that Japan has an opportunity at the Olympics, now rescheduled to the summer of 2021, to share and further export preventative healthcare, traditional wellness practices and onsen culture to the world. Needless to say, J-Wellness is firmly on the rise.