15 May 2020
Webinar Details:
World Spa & Wellness Conference
14th May 2020
Ingo Schweder joined a panel of other industry leaders in the hospitality sector to discuss the effects of Coronavirus on the industry and what re-opening strategies spas should adopt in the Asia-Pacific region.
The webinar was part of the World Spa & Wellness Conference hosted by Professional Beauty. This three-day online event offered the spa industry insights and answers from world-leading experts from around the globe, to inspire and prepare businesses to reset and re-open their doors when it's time for the industry to kick-start again.
Ingo Schweder joined Jeanette Tambakau, Founder of Jari Jari Spa & President of the Association of Malaysian Spas, Edwards Wong, President of the Singapore Spa and Wellness Association, Neil Orvay, Founder of Sense of Touch and Sammy Gharieni, Founder of Gharieni.
The discussion began with a question on the key measures that need to be implemented in post-COVID-19 SOPs, to ensure clients, feel as safe as possible. Tambakau led the discussion, explaining how her spas needed to adapt to the updated health and safety guidelines.
She suggested all spas should conduct thorough sterilisation of their outlets and common facilities every day, while also engaging in some of the following examples:
Hand sanitiser station at the entrance of the spa and in other areas where needed.
Offer a welcome kit with hand sanitiser, facial mask and a health and safety awareness card to customers.
Create a checklist and have spa staff routinely disinfect the list of items throughout the day (while wearing single-use gloves each time).
Provide staff with personal protective equipment such as face shield, face mask, disposable gloves, disposable apron, depending on their area of work.
Schedule appointments by cross-booking treatment rooms, start with room one, then when room two is being used, clean room one.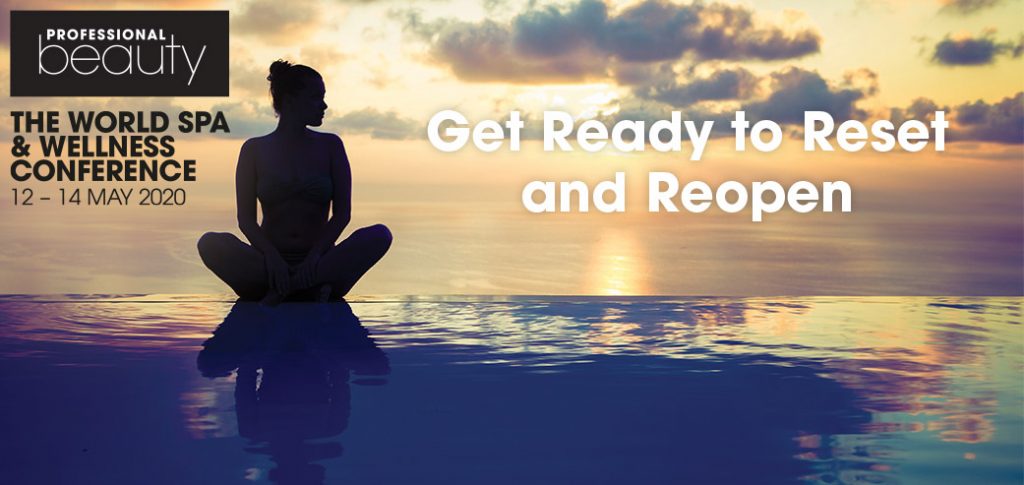 In response to these protocols, however, spas are finding it difficult to adapt and provide the same services as pre-COVID times. Another question discussed the safety of giving a body massage without gloves.
At GOCO Hospitality, we utilise evidence to support the belief that gloves only lead to more cross-contamination if misused. Ingo Schweder said, "If you are wearing gloves and touch your nose then continue to touch other people, there is still as much chance as passing on a virus as there is without gloves on. Gloves would need to be removed and replaced tens of times throughout the treatment. Therefore, I'm against gloved massage personally, but at Glen Ivy Hot Springs, we will be allowing the guest to have a gloved therapist if they request."
Massage is a hands-on therapy, agreed Tambakau, but suggested that during this time, it may be safer to use gloves if either the therapist or the customer requested.
Ingo added that testing people regularly is currently difficult to do given limited resources. Using the CDC-developed viral test, a negative result can still be received from people with early-stage infection, so there is no fool-proof way of preventing the spread of the virus. However, responsible spas should take temperatures of both staff and guests on arrival and throughout the day, and should require all people on-site to complete a brief health form that highlights any red flags, such as recent travel abroad.
In terms of staff safety, the panel discussed several practices to help mitigate potential exposure, including longer turnover times to facilitate the cleaning, disinfection and sanitising of all massage rooms/communal areas and areas previous guests may have touched, initiating a more flexible cancellation policy (in the case of high temp/infection) and additional handwashing protocols.
Ingo suggested that handwashing practice could easily be crafted into brand new handwashing rituals, a technique that would maintain the sense of wellbeing throughout the guest journey while ensuring they feel safe and secure through appropriate hygiene.
In conclusion, the panellists shared their 3 'wow factors' they plan to utilise in order to boost the spa guest experience.
Tambakau believes that adjusting the SOPs for the services they offer is key to increasing confidence in guests once they can return while focusing on treatments that are less close and personal. In addition, all decorative pillows, blankets and decorative items are removed, and her spas will avoid all back-to-back treatments in the same room. 
Wong shared his belief that communication is critical – showing concern and care while keeping the guest updated on the latest SOPs or regulations from the government and how it may affect their spa experience.
Orvay suggested introducing a range of personal hygiene or COVID-immune boosting retail products that can be purchased in spas and online. He also planned to focus on waxing promotions in the first few weeks of opening, noticing an influx of requests from guests who have been stuck at home during the lockdowns. 
"Beyond our safety SOPs and education for staff and guests at Glen Ivy Hot Springs alike, our goal is to create an elevated and exclusive environment for our guests that lets them relax and focus on personal wellness, a key recovery tool following stressful crises." – Ingo Schweder
The discussion touched on many other topics, from health-boosting spa treatments to high-tech integrations of the future. More information can be found here.
Ingo concluded the discussion with three key takeaways:
We are all in this together – it's important to know that although it is daunting, we are not alone, and you would be surprised to know how many businesses are willing to share best practices. All you have to do is ask. Even a cold email will sometimes work, especially right now.
Be proactive – don't wait for the government to tell you how to re-open, get with an association and say to the government why you are ready and what the guidelines should be. Have multiple plans ready to go. If this, then that.
Find the silver lining – although there are a lot of negative from this experience, take the opportunity to make changes that you always wanted to do, but didn't have the right "why" to make such significant changes.