9 August 2018
With the festival of Eid al-Adha taking place, we took this opportunity to speak to Rishi Bharadwaj, Spa Director of GOCO Spa Ajman in the UAE, on the secrets to running a spa, Middle Eastern wellness trends and yoga.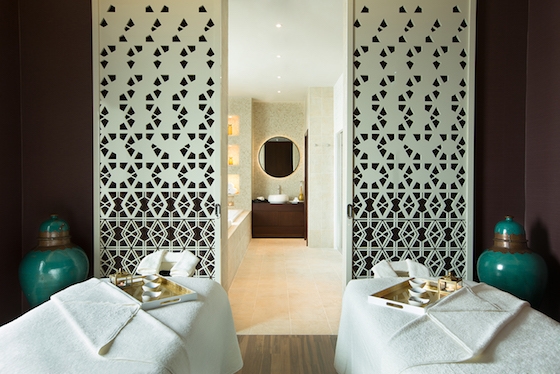 1. GOCO SPA AJMAN HAS JUST BEEN NAMED BEST LUXURY HOTEL SPA IN THE UAE AT THE WORLD LUXURY SPA AWARDS 2018, WHAT DO YOU FEEL IS THE SECRET TO RUNNING AN AWARD-WINNING SPA?
Good service and consistency is the mantra of our success.
2. WHO IS A TYPICAL GUEST AT GOCO SPA AJMAN? WHAT ARE THEY LOOKING FOR? HOW DO YOU PROVIDE THEM WITH WHAT THEY WANT?
We receive a fine mix between our in-house and external guests, who are mostly UAE residents. The majority of our guests seek relaxing treatments. Our two spa suites are private oases of luxury with personal changing rooms, a steam & shower room and a whirlpool, which provide a completely relaxing spa experience for our guests.
3. WHAT ARE SOME OF THE MOST COMMON MISTAKES SPAS MAKE AND WHAT CAN BE DONE TO AVOID OR OVERCOME THESE?
Most spas focus only on selling massages, whereas they should be delivering a holistic spa experience and broad range of services. For example, experiencing heat and water therapies before and after spa treatments is highly important, and is something that most spas don't emphasise.
Understanding a guest's need is critical; therefore, we fully ensure that our reception staff are well trained with complete spa and wellness knowledge – not only of our products and services, but also what are the current trends in the spa industry.
4. WHAT TRENDS ARE YOU SEEING IN THE UAE AND WIDER MIDDLE EASTERN WELLNESS TOURISM MARKETS? WHAT DO YOU THINK WILL BE IMPORTANT IN THE NEXT FEW YEARS?
The current UAE market is fascinated by beauty and anti-ageing treatments. Almost all of the top luxury beauty product brands are available in market which is good and also not good as it can sometimes create confusion among consumers.
Looking at the present lifestyle of a regular person, a combination of fitness activities such as yoga, Pilates, and cardio workouts; detox treatments; dietary consultations; weight management programs; and physiotherapy treatments would be the key services to improve and promote the wellness tourism market.
There is a great need for spas and wellness centres that offer unique, results-oriented lifestyle transformation packages.
5. WHAT WIDER TRENDS ARE YOU SEEING IN SPA MANAGEMENT? HOW DO YOU THINK SPAS WILL CHANGE IN THE FUTURE?
Spas in future will no longer remain a place for just massages and facials; rather, spas will become much more advanced in terms of therapies that can deliver tangible results. Treatments with a sophisticated combination of technology and non-chemical products will shape the spas of the future. Furthermore, ancient sciences of Ayurveda, traditional Chinese medicine (TCM), naturopathy and similar traditional practices will become much more popular in future as they directly connect the individual with nature.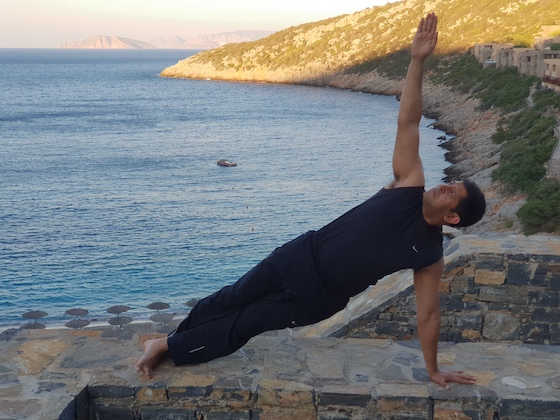 6. AS AN EXPERT IN YOGA, WHAT DO YOU THINK ARE ITS MOST MAJOR BENEFITS? HOW CAN A SPA INTEGRATE YOGA AND MEDITATION INTO ITS OFFERING? WHAT ARE THE BENEFITS TO THE SPA IN DOING SO?
Yoga is a perfect combination that offers practices for the complete human body. Further to this, yoga helps to keep our organs and internal systems healthy and clean through natural methods of detox. It has been scientifically proven that the human body becomes more receptive to absorb the benefits of spa services if they combine these with yoga practices. Our age depends on the health of our organs, and the regular practice of yoga ensures this.
7. WHAT DOES WELLNESS MEAN TO YOU? WHAT WOULD BE YOUR NO. 1 WELLNESS TIP?
Wellness to me means a state of being physically fit, spiritually awakened and with emotional balance and mental strength.
______
RELATED CONTENT:
Understanding the ROI of Wellness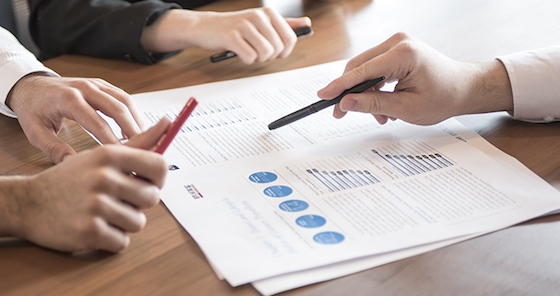 BACK TO MEDIA CENTREFOR MORE INFORMATIONCONTACT USVIEW OUR COMPANY PROFILE
LATEST NEWS
Trends in Wellness Tourism 2019
Intermittent fasting – just another health craze?
What is it? The concept of intermittent fasting (IF) is not new, yet you will find that it is often hailed as the latest diet trend by the media these days. Chances are, if you are a health-conscious individual, you have heard about intermittent f…Read more