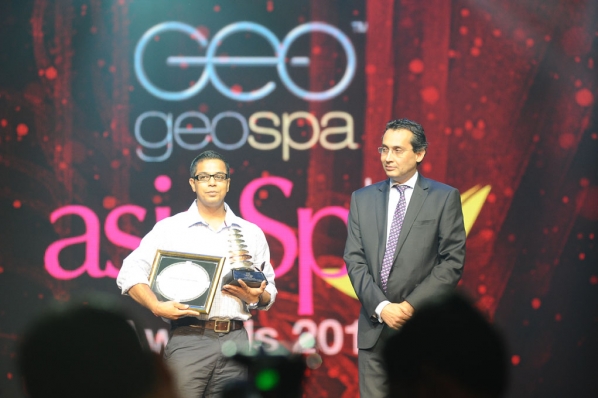 It's official…According to the asiaSpa India Awards, Shekhar Malkotia, Spa Operations Manager of GOCO Hospitality, wins "Best Spa Manager" 2012
Held on the 29th of April, this year's GeoSpa asiaSpa India awards were presented at The Kingdom of Dreams in Gurgaon during a night full of fashion, glamour and style attended by leading Bollywood divas and the who's who from the town.
Hailed as the highest honour in the field of wellness and health, asiaSpa India are the much sought after awards given in recognition for outstanding excellence in the spa industry. Setting a benchmark in quality and innovation, the awards showcase various categories that platform the Best Spas and Spa Products across the country, as well as pay accolades to industry experts.
Shekhar Malkotia commenced his career in the hospitality industry as a Therapist Trainee at The Rajvillas, an Oberoi Hotel in Jaipur, India which is where he first worked with GOCO Hospitality's CEO, Ingo Schweder, Vice President of Operations for Oberoi Hotels & Resorts at the time. "I still remember the day I met Ingo, we were taking a tour around the property when he noticed some poorly finished fixtures. He proceeded to make everyone aware that it needed fixing – His attention to detail is truly astounding". After obtaining multiple therapist and treatment certifications, including the world-renowned CIDESCO diploma, Mr. Malkotia assisted multiple pre-opening teams; Ananda in the Himalayas, Park Hyatt Goa Resort & Spa, and Park Hyatt Saigon, Vietnam.
Soon after his one-year anniversary as Spa Director at the Grand Hyatt Dubai, Mr. Malkotia was contacted by Ingo Schweder requesting him to become the Spa Manager of GOCO's first operated Spa, The Claridges Surajkund, soon after its opening. Delighted by the recognition of his industry peers, Mr. Malkotia believes his award reflects positively: " I am grateful for and humbled by this win, and appreciate the testament this award provides to hard work and dedication."
Currently responsible for overseeing GOCO Hospitality's spa operational aspects, Mr. Malkotia believes "A spa manager has to be the facilitator for an exceptional spa experience, to create an atmosphere that is both holistic and therapeutic, supported by a core of strong team members who create magic moments. I prioritize staff training and quality assurance to give clients unparalleled and memorable experiences that engage all their five senses".
During his professional tenure, Mr. Malkotia has played instrumental roles in obtaining accolades for the spa operations he has worked with, including "Best Spa Design" in 2011 by asiaSpa India for the Claridges Spa Surajkund, "Worlds Best Destination Spa" in 2010 by asiaSpa for Ananda, and "Hot 50 Spas of the year" in 2009 by Condé Nast Traveller for Park Hyatt Saigon.
Download the PDF version here.