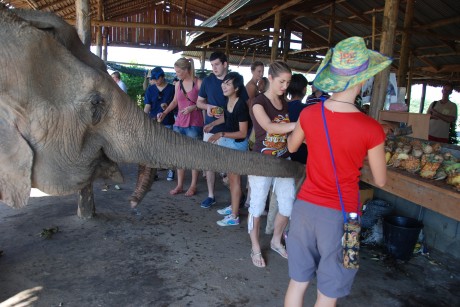 Feeding the elephants at Elephant's World
Wellness Group Gives Back to Nature
Keeping true to its commitment of making a social impact in the community, GOCO Hospitality took to the jungles of Kanchanaburi, Thailand this January to lend a helping hand at Elephant's World, a sanctuary for old, sick, disabled, and abused elephants.
Founded in 2008 by veterinarian Dr. Samart Prasitthiphon, Elephant's World is located on the banks of the River Kwai and currently shelters 9 elephants ranging in age from 9 years to 72 years. The elephants are fed, bathed, and given medical care daily, allowing them to rehabilitate and live out their years peacefully in natural surroundings.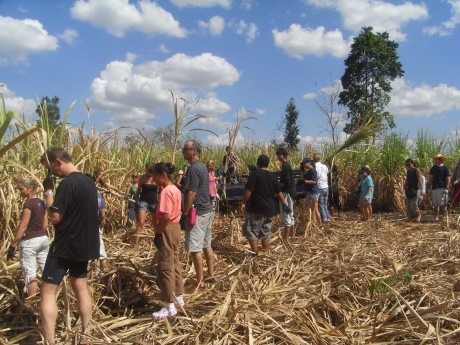 Pitching-in to cook a meal for the elephants
"It was a very rewarding experience for us to be able to help these elephants," said Ingo Schweder, Chief Executive Officer of GOCO Hospitality. "The fact that these gentle creatures, which are considered to have the same intelligence level as dolphins and primates, are subject to abuse by their only predator—humans—is saddening."
"We wholeheartedly believe in making a conscious effort to give back to the community in which we operate. We started the year by helping the elephants at Elephant's World and are actively on the lookout for other opportunities to help more in any way we possibly could."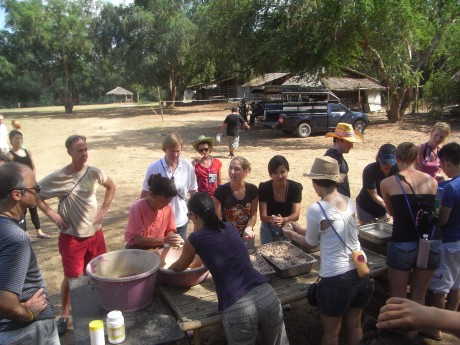 Giving the elephants their daily bath.
For further details on volunteering, visiting, or donating to Elephant's World, please visit www.elephantsworld.org.