9 June 2019
Whether it be self-awareness, self-discovery or a necessity, being physically and mentally well is increasingly a part of people's everyday lives. People have varied reasons for choosing a certain fitness regime, a spiritual practice or a particular diet, but the overall goal is to 'Live Well'. Global Wellness Day was created in 2012 with precisely this motto in mind, as well as the question, "How can I live a healthier and better life?"
The aim of the global movement is to spread awareness and help people answer the above question without unrealistic expectations and standards. Hence, Global Wellness Day facilitates this conversation with its simple seven-step manifestations that encourages participants to say 'YES'.
These are:
Walk for an hour
Drink more water
Reduce the use plastic bottles
Eat healthier
Do a good deed
Have dinner with your loved ones
Sleep at 10:00 pm
GOCO Hospitality supports this initiative since its inception and spreads the message to guests, employees and partners by participating in days of fun-filled activities and educational events.
Here is a look inside our GOCO Spas, Glen Ivy Hot Springs and the GOCO Hospitality headquarters in Bangkok to see what we did this Global Wellness Day!
GOCO Spa Ajman, UAE
Set against a backdrop of the pristine, turquoise waters of the Arabian Gulf, GOCO Spa Ajman invited its guests to a sunset yoga session. Led by yogi and spa director Rishi Bhardwaj, sunset yoga has a calming effect on the mind and body and the fresh sea breeze by the beach added to a holistic experience.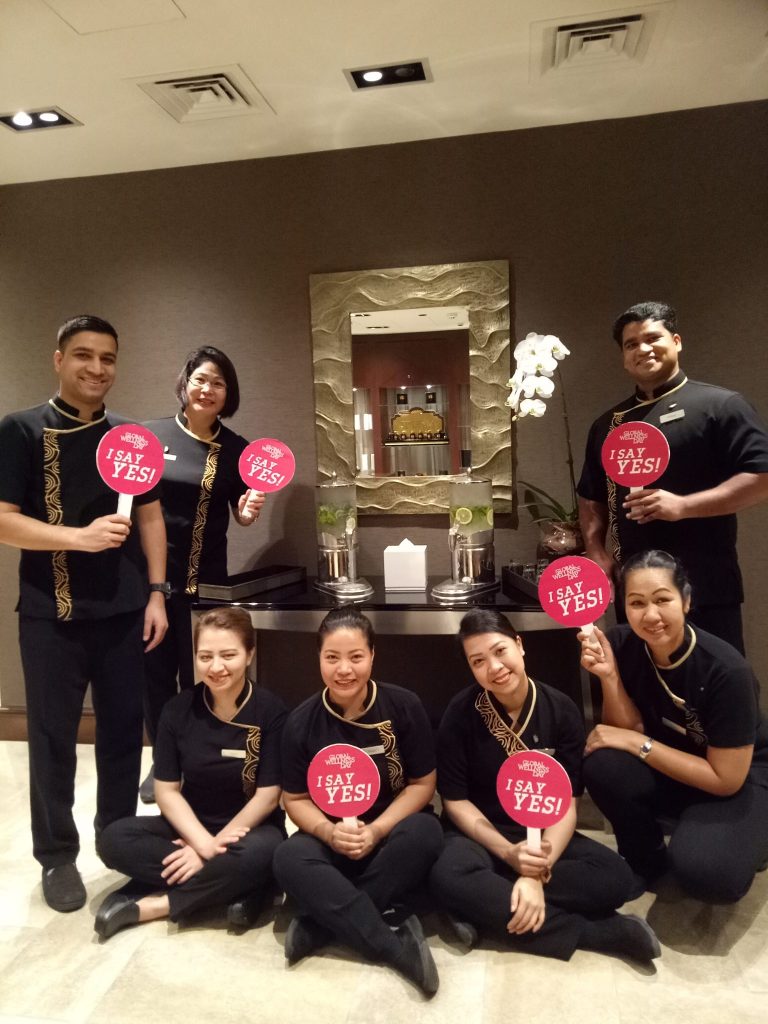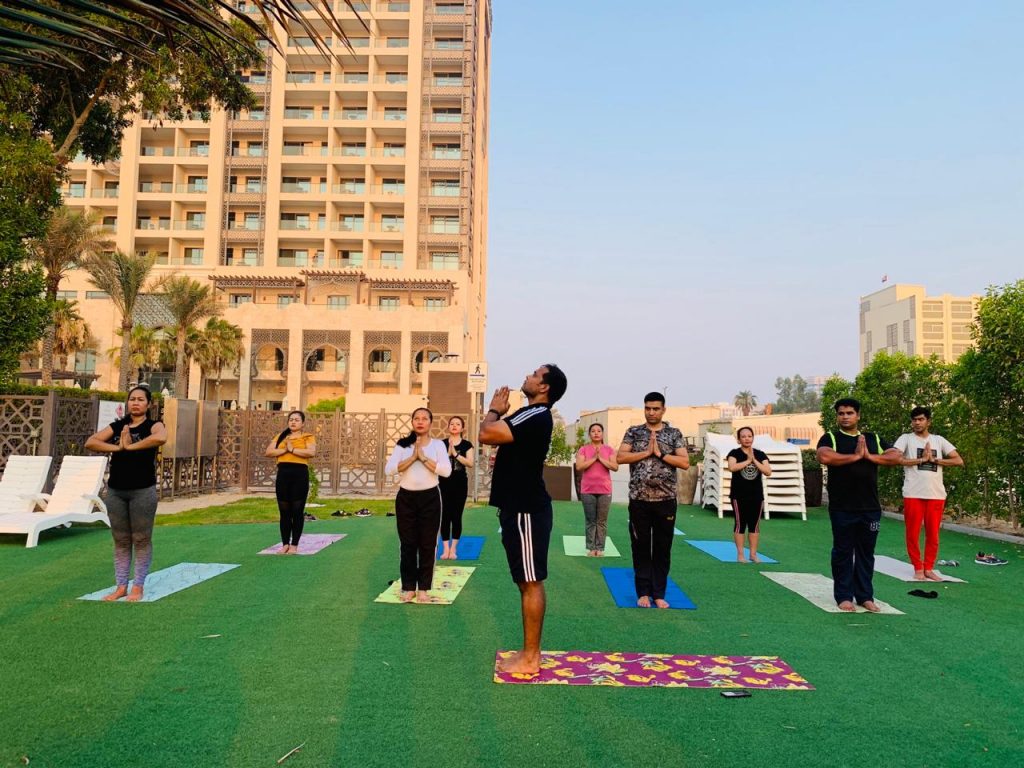 GOCO Spa Daios Cove, Greece
The team at GOCO Spa Daios Cove invited guests to a day filled with fun, fitness and mind and body activities. Starting the day with a brisk walk by the beach, guests also enjoyed a choice of Pilates and yoga classes throughout the day. Additionally, all guests were welcomed with a special house-made healthy drink, as well as various promotions on spa treatments and skincare products.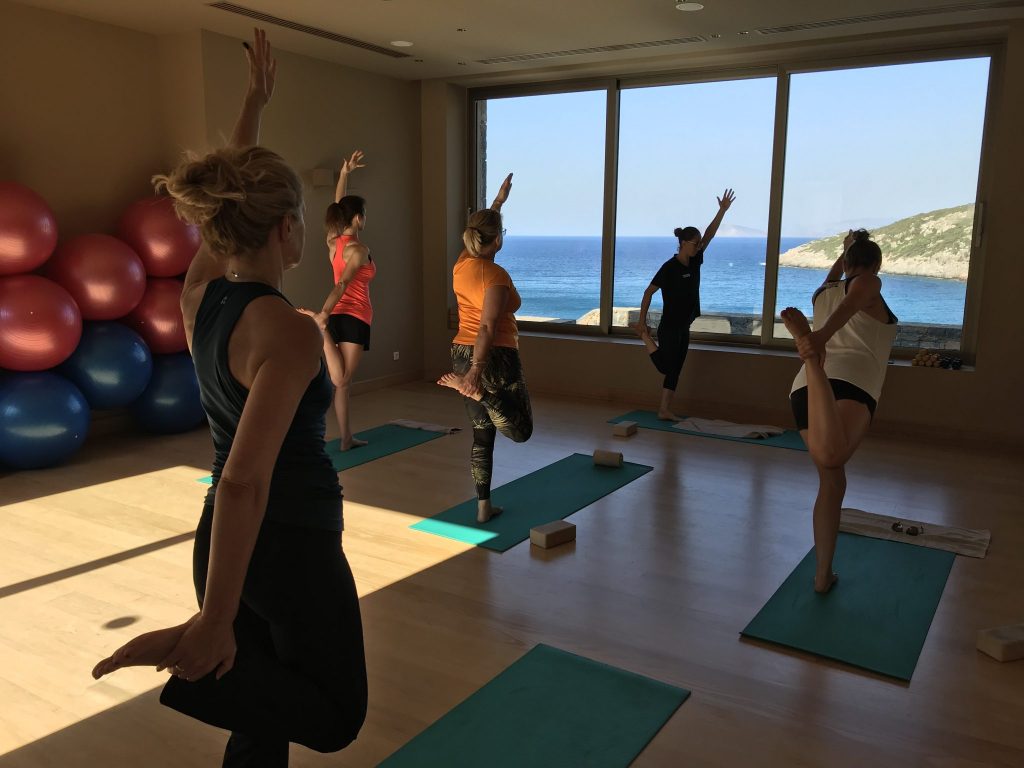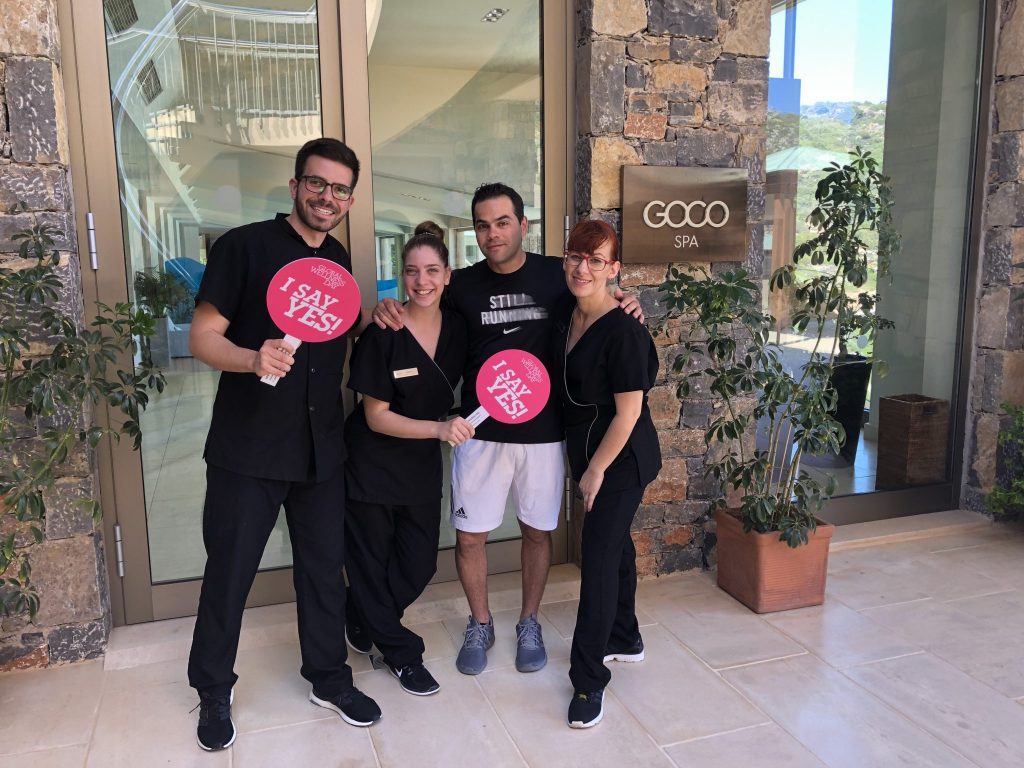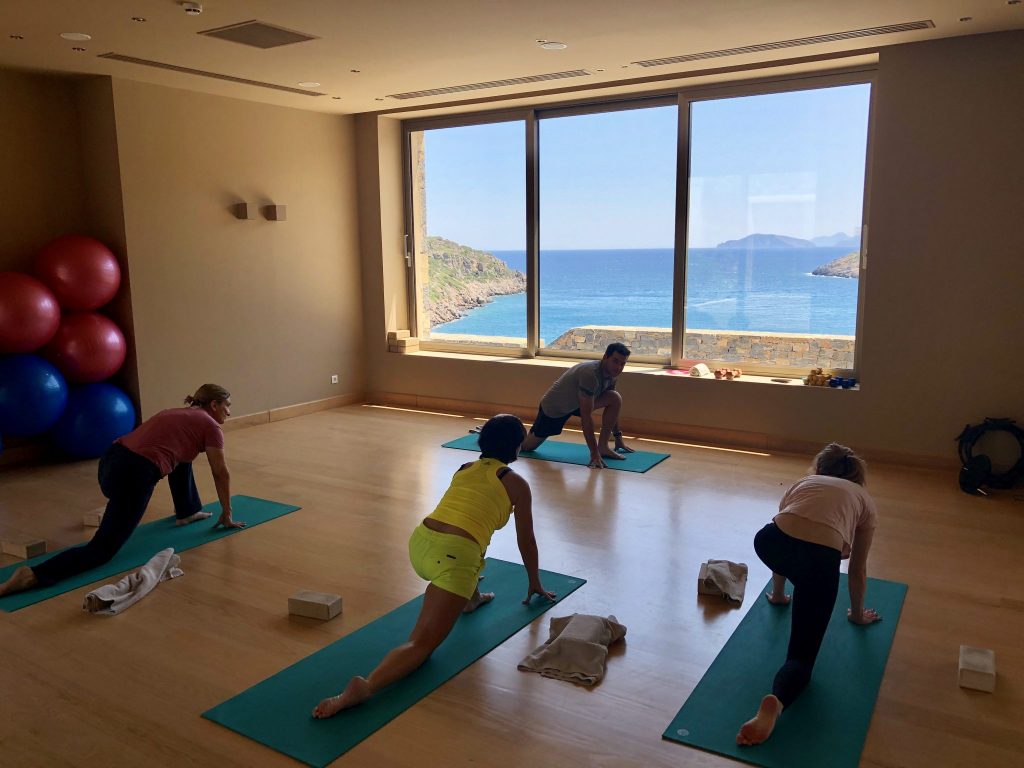 Glen Ivy Hot Springs, USA
Glen Ivy Hot Springs celebrates throughout the month of June in honour of Global Wellness Day. During this month, three wellness classes are offered per day, including nutritional cooking, yoga, Pilates and more. On 8th June, guests were invited to participate in a day full of health and wellness activities. These included core stretch, fun with fitness props, aquafit, aqua yoga in the lounge pool and a dance class.
While the guests enjoyed participating in this global movement, many stated that the activities acted as a motivational catalyst to continue to work towards their further wellbeing. As a token of their participation, seven educational pink Global Wellness Day tokens were hidden within the spa for people to find and redeem for a secret gift.
GOCO Hospitality, Bangkok
Our team at the Bangkok corporate office was motivated and eager to set goals and work toward achieving them this Global Wellness Day. We each lived the seven steps for seven days, ensuring that each day we were one step closer to living more healthily, which also happens to be a commitment of our company as a whole. While some of our team members made pledges to walk every day, adopt healthy eating habits, sleep on time and drink more water, the entire office adopted the practice of banishing single-use plastic from our corporate office.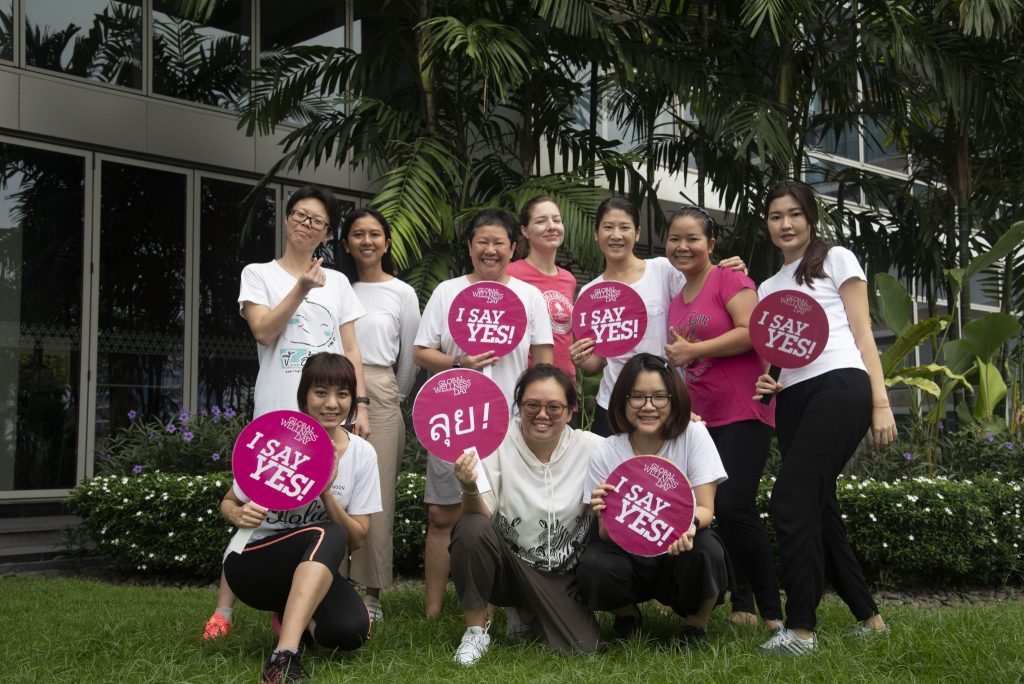 The activities we organised this year were focused on mind and body practices. Our team participated in a Qi Gong session wherein a local Qi Gong teacher educated us on its history and technique, followed by a practical session. The team also participated in a yoga and pranayama session, which focused on a slow flow of various asanas to stretch the body, followed by mindful breathing and finishing off with a guided meditation session.