23 July 2018
GOCO Hospitality, a dedicated global wellness consulting, development and management company, is revolutionising Glen Ivy Hot Springs to create the ultimate West Coast wellness destination. Immediately following acquisition of the property in 2016, GOCO Hospitality's innovative team of wellness leaders and visionaries embarked on a three-phase, multi-million dollar renovation project, rendering remarkable upgrades, all-new amenities, and exclusive world-class services, while still embracing the heritage and beautiful natural surroundings of the property. As a result, Glen Ivy Hot Springs is now the highest grossing day spa in the United States with $30 million of annual revenue.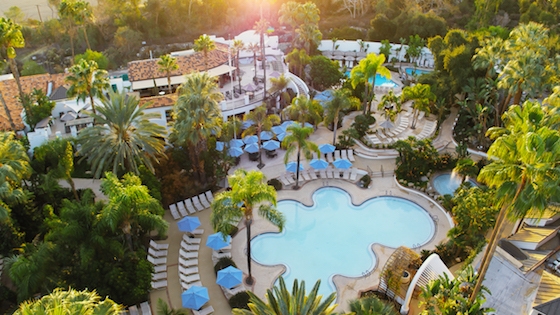 "Through each phase of renovation, we have honoured Glen Ivy's rich history with sustainability and health at the forefront of all initiatives," commented Ingo Schweder, CEO of GOCO Hospitality and Glen Ivy Hot Springs. "The revitalisation of the property has and will continue to improve upon the guest experience and elevate the spa as the ultimate wellness destination, while also improving profitability and internal operations."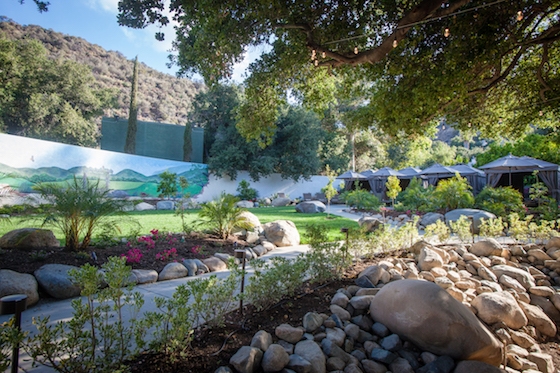 With $3 million spent on renovations to date, continued growth plans are outlined in three phases, planned in the coming years. As explained by Josephine Leung, Group Director of Design & Development at GOCO Hospitality, "The first phase of our development plans consist of a resort upgrade. This began in 2016 and is still ongoing. This encompassed improvements to the spa treatments, food & beverage outlets, retail facilities and the development of special event programs and amenities, including the new Secret Garden. Our future plans involve the build-out of a genuine wellness resort and community, with an estimated budget of more than $40 million. This phase includes plans for a full-service wellness centre, a 140-room luxury wellness hotel, a boutique lifestyle hotel, a new massage villa, additional pools and a new retail complex. Ultimately, phase three of the expansion will result in the addition of single-family homes and condominiums, completing one of California's first true wellness communities."
With the vision and innovation of GOCO Hospitality through phase one renovations, Glen Ivy Hot Springs was transformed into a wellness mecca, offering premier treatments with new amenities and elevated services. Highlight additions include the rare Quartz Massage table, the all-new Secret Garden exterior lounge, and the introduction of a partnership with Comfort Zone, resulting in a complete spa treatment overhaul with the elite natural and organic Italian-manufactured skin care line.
Phase one upgrades also included the construction of the saunas with high-end European units, renovation to the Salon, Bath House, and retail store, including a re-evaluation and upgrade of store offerings. Additionally, five new poolside cabanas were introduced, new towel stations were added throughout the property, and lounge chairs were replaced and increased in number to accommodate more guests.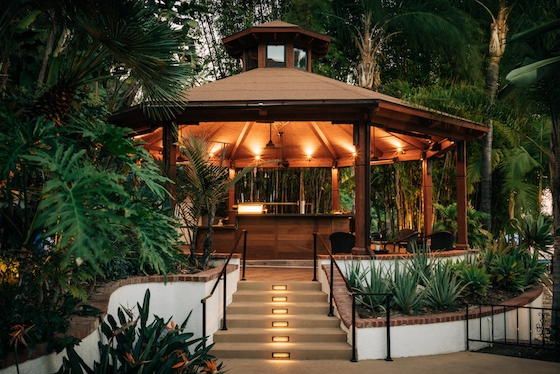 Food and beverage initiatives in phase one included the addition of GOCO Café, offering guests a café supported by Starbucks products; Lounge 1860, a rustic, outdoor lounge area and poolside service hub; The Chill Zone, serving fresh pressed juices made from the fruits and vegetables grown on Glen Ivy's lush grounds; and two new satellite bars. Ivy Kitchen was also completely renovated and now offers a truly wholesome menu featuring healthy, organic, locally grown, farm-to-table ingredients, many of which are grown on Glen Ivy's property.
"While enhancing services and amenities, we've also identified opportunities to improve internal operations and procedures," stated Clive McNish, General Manager of Glen Ivy Hot Springs, "With more comprehensive training programs, a larger staff, and improved internal communication, we're ensuring our guest experience is seamless from the time they call the property to arrange their visit, to the moment they leave the grounds."
Procedural improvement highlights include a new rotating pool refresh schedule using Clear Comfort technology, a new rotating pressure wash system to maintain decks, and the resurfacing of the vast majority of paved areas. Operational improvements include a restructured management team and enhanced internal communications, expanded staff training programs, and a complete financial and HR restructuring. In efforts to heighten guest experience, service standards and values have been instituted, as well as bronze, silver and gold certification programs. Monthly training sessions have been implemented for all staff members, covering topics ranging from skin care and dietary preferences to staying well in the heat and how to address heat-related illness. Additionally, a new website was launched, including new video and photography of the property showcasing the latest upgrades.
Another major aspect of Glen Ivy Hot Springs' revitalisation is the incorporation of the property into the global spa community. Glen Ivy Hot Springs is now engaging in innovative conversations, celebrating occasions like Global Wellness Day, World Wellness Weekend, and World Bathing Day. Establishing itself as a leading authority in the wellness industry, Glen Ivy Hot Springs played an instrumental role in hosting industry leaders for the 2nd annual Global Thermal Think Tank in October 2017. During the conference, research and findings on the powerful effects of thermal mineral water on the body was the key message that resonated, and as a result, industry leaders advocated for a petition declaring 22nd June as World Bathing Day.
In alignment with GOCO Hospitality's mission to create, innovate and operate the future of wellness hospitality, further expansion is on the horizon. Phase three plans include the addition of a wellness-focused retreat, an integrative boutique wellness centre and resort, and a variety of low-density residential wellness neighbourhoods, including a pedestrian retail village that will be open to the general public. The plans for Glen Ivy Hot Springs to serve as a wellness community aim to encourage active and healthy lifestyles for both residents and visitors. Various outdoor trails will be open for public programs like hiking and cycling, along with relaxation areas and outdoor fitness facilities. With sustainability at the core of development, guests and residents will also enjoy organic orchards with healthy and local fruits, conservation areas to protect the creek and surrounding natural reserve, and 450-year-old protected oak trees as part of a preservation park. With respect to the natural topography of the land, 50% of the total 62.5 acres site area will be unbuilt green space, a critical element to mental wellness.