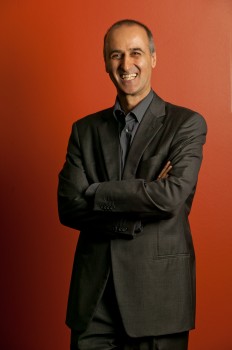 The new consulting firm starts strong with a succession of awards received
GOCO Hospitality, launched by renowned visionary Ingo Schweder, has made an impact on the hospitality and wellness industry immediately after its launch by receiving a succession of prestigious awards and accolades.  GOCO Hospitality and GOCO-managed properties have received awards:
Best Spa Consultant Company—SpaChina Awards 2011
Best Spa Design—Asia Spa India 2011 for The Claridges Spa, India
Fifth Best Destination Spa—The Readers' Traveller Awards 2011: The World's Best Spas-Conde Nast Traveller-UK for SHA Wellness Clinic, Alicante, Spain
This recognition from industry peers, partners and clients is a testimonial to the trust placed in GOCO and the high level of services GOCO provides. GOCO approaches the hospitality and spa business, emphasising sound financial structures, best-of-breed management systems, personnel development, and brand-building prowess.
Working on projects in 11 countries on five continents, GOCO is actively working with hoteliers and developers. GOCO is involved in some of the most interesting and innovative projects active today from hotel spas to destination resorts and mixed-use developments.
GOCO has been contracted to develop a global spa brand for MGM Hospitality. During the process of developing a spa brand, GOCO has provided market research and feasibility studies, spa brand framework, positioning and marketing strategies, development of treatments and services, development of product standards & guidelines for construction, development of standard operating procedures, and related pre and post-opening services.
The Sho Spa brand at MGM Grand combines the essence of the MGM brand with unique, entertainment-driven spa & wellness experiences through sensory immersion and emotional engagements with its guests.
In Europe, GOCO has been appointed to provide ongoing hospitality management and spa consulting services for the world's first macrobiotic wellness centre, the SHA Wellness Clinic in Alibir, Spain. The SHA Wellness Clinic represents a new type of full-service luxury destination spa and has made ripples throughout the wellness industry for its unparalleled combination of authentic treatments, sleek design, philosophy, and spectacular location.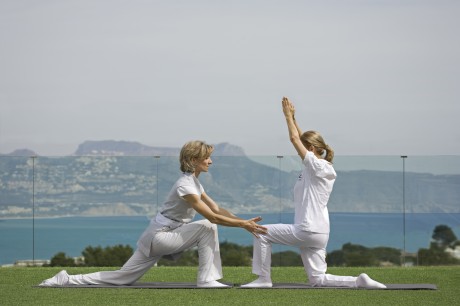 The Qatar Wellness Destination Spa is targeted to be a first for the Middle East and will position Qatar as a pioneer in the world of wellness as it offers a discovery of well-being that combines the best of traditions from Islamic regions with today's foremost practices for healthy living. GOCO is working with the Qatar Foundation to develop this project scheduled to open in 2014.
In India, GOCO is managing the award-winning The Claridges Spa Surajkun. A nominee for Asia Spa's "Best New Spa India" award in 2010 and already recognized as "the place to be" among Delhi cognoscenti and Bollywood glitterati, The Claridges Surajkund is setting a new benchmark for the Indian spa industry. Winner of the 2011 "Best Spa Design" award from Asia Spa India, The Claridges Spa spans two floors and consists of ten treatment rooms, a luxury spa suite, beauty stations, wet facilities, and a fitness centre. Signature spaces include the stunning Bali entrance, nails hall, and dedicated steam and sauna facilities with ice fountains.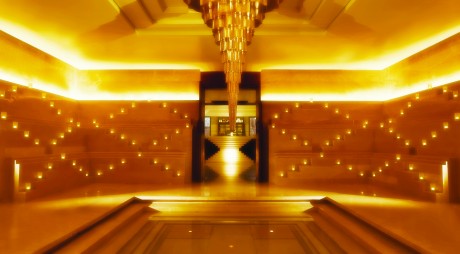 Located in the heart of the city in the Guozijian Cultural Reserve of the Dongcheng District, the Lama Temple Beijing Diaoyutai State Guesthouse, beautifully designed by renowned architect Tadao Ando, will be a 5-star luxury urban resort and state guest house showcasing a modern interpretation of traditional Chinese art, culture and design. The spa & wellness facility developed by GOCO will feature a 6,500-square-meter bathing component and also offer traditional Chinese medicine, foot reflexology, a female beauty boutique, luxurious spa suites and group entertainment rooms. Water from a mineral spring 4,000 feet underground will be utilized for all thermal and bathing experiences throughout the project.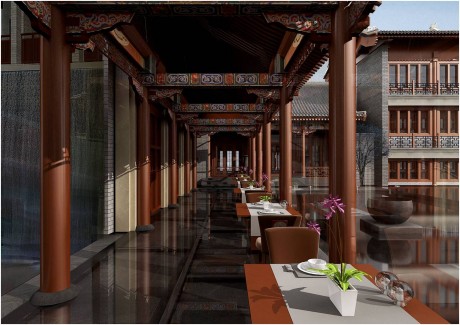 GOCO Hospitality offers a full range of consulting and management services that make a difference in hotel and spa performance. From preliminary market research and feasibility work that helps determine if, what and how a property should be created, positioned and run in a given location to taking responsibility for its ongoing management and success, GOCO delivers. As well, GOCO believes in the power of branding and to that end has created several brands tailored to different audiences and needs within the spa and hospitality markets—Bhodi Dhama, Charge & Chill and HOMMAGE Atelier.
GOCO's success comes from the strength of its interdisciplinary team. GOCO is a group of exceptionally talented individuals with broad international experience in business development, spa operations, branding and marketing, and hospitality management. This team collaborates in an integrated environment daily to work toward a single goal: lasting success for GOCO's clients. GOCO places great emphasis on grooming its talent, mentoring in a contemporary manner while empowering the personality of its team members to influence and touch the hearts and souls of its clients and guests.