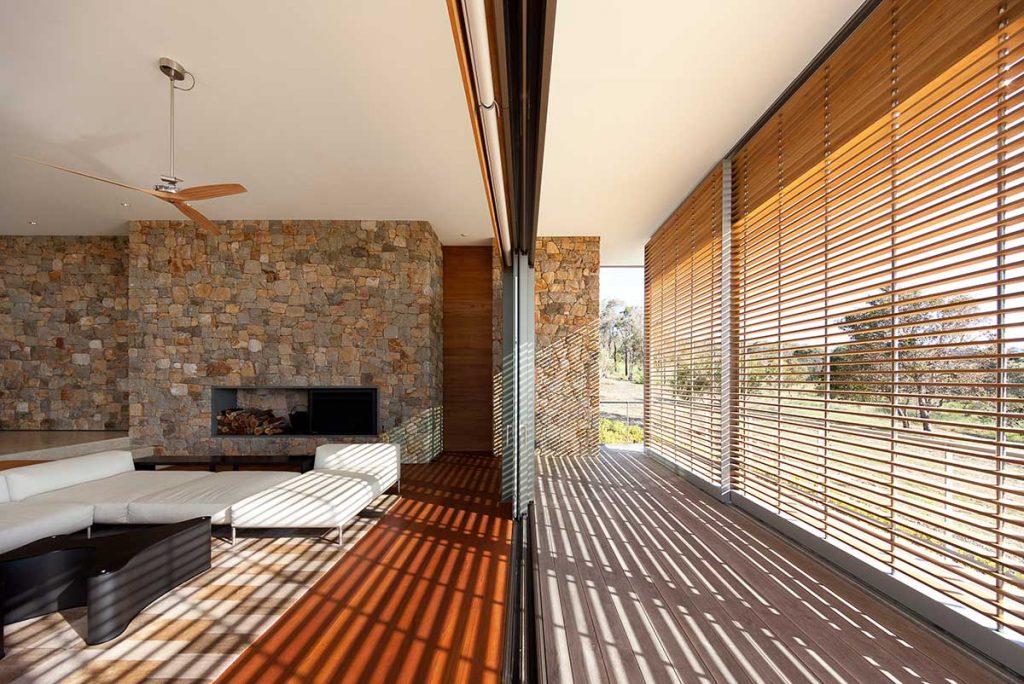 After the successful acquisition of Glen Ivy Hot Springs in January of last year, GOCO Hospitality is currently developing a world-class wellness community on the 62-acre plot of land adjacent to the property. Scheduled to open in 2019/20, GOCO Retreat Temescal Valley sets out to revolutionise today's wellness living solutions and will offer the following components:
• A Wellness Hotel featuring a full-service wellness centre
• A Boutique Lifestyle Hotel with green design and sustainable features
• A Community Retail Village
• GOCO Branded Residences and Residential Homes with exclusive amenities
Dedicated to the highest standards of next generation wellness and sustainable design, GOCO Retreat Temescal Valley will become a benchmark in the North American wellness hospitality industry. In order to celebrate the natural beauty of the site, an integrated master plan design approach is applied. The design ensures the preservation of the natural systems, optimising views and natural light through the careful orientation of buildings and balancing the cut and fill for minimal disturbance to the land. All residential apartments and villas will be built according to green building standards and the community will have a network of outdoor green park spaces for a variety of activities including walking and hiking trails.
Wellness Hotel with full-service Wellness Centre
A key component of the wellness community will be the wellness hotel, which will comprise 60 to 70 guest rooms with access to a dedicated Wellness Centre. Guests will be able to enjoy one of the many integrative programmes focusing on health and wellbeing, ranging from three days to three weeks and offering full support from Doctors and specialist consultants. In addition, the Wellness Centre will feature a MediSpa for beauty treatments, indoor and outdoor exercise spaces, learning workshops and personalised farm to table cuisine focusing on nutrient rich nutrition.
Boutique Lifestyle Hotel
GOCO Retreat Temescal Valley will also see the development of an interactive green lifestyle hotel, offering 80 to 100 guest rooms and suites to guests looking for overnight accommodation after spending their day at Glen Ivy Hot Springs. In line with the overall community concept, the design will offer a variety of sustainable features to its guests, which will be incorporated into the main arrival, living room, dining room, guest rooms and relaxation areas.
Residential Community
In addition to its hotels, GOCO Retreat Temescal Valley will also offer different residential options, including GOCO Branded Residences and a variety of unique Private Residences, complemented by exclusive amenities and hotel services. As part of the sustainable approach, the residential component will be designed with a contemporary architectural style showcasing the natural beauty of the landscape. Special features include connection between indoor and outdoor spaces, the views to the surrounding mountains and the use of local natural materials – all help to create an exceptional neighbourhood that is tailored to this unique place.
Aimed at clients who are looking for second home and shorter periods of stay, the fully managed GOCO Branded Residences, comprising of 90 one to three bedroom townhouses and apartment units, will be leased back to the hotel. The Private Residences will become a "home within a wellness community" for residents who are looking for longer-term stay, and offer 110 three to four bedroom detached single-family homes.
All residents and owners will have exclusive access to the premium services and facilities provided by both hotels and Glen Ivy Hot Springs as part of their clubhouse.
Community Retail Village
Representing the centrepiece of the development, the retail village will become a social hub for both residents and non-residents to enjoy a variety of offerings and amenities together. These will include specialty lifestyle retail, health oriented food and beverage outlets and wellness-related products. Additionally, guests will have the option to take part in a wide variety of events, activities and workshops throughout the year.