10 August 2020
Even in current climes, the rise of wellness travel globally is unlikely to diminish. Since our inception, GOCO Hospitality has helped develop countless spas and wellness offerings for a wide range of luxury hotels, resorts and stand-alone projects.
We have clearly seen spas transition from 'nice-to-have' complementary facilities to well-established, core elements of the service platform and the guest experience. As such, spas are no longer a side outlet that simply ticks over, but a space that needs to and should be highly profitable.
In most markets, spa provision often exceeds demand – with operators frequently offering discounts in an attempt to draw in revenue and fill empty rooms. And while offering discounts from rack rates can be an easy way to attract extra demand, it is only a short-term solution. Understanding the processes and techniques needed to increase top-line revenue is crucial to the success of any spa. This article touches on the way's spa owners, operators and managers can successfully improve spa revenue in a dynamic and strategic way.
Much Needed Assessments
To successfully manage spa revenue, the asset's profitability must first be assessed. Some of the most important indicators include average treatment rates (ATR), treatment room utilisation (TRU) and therapist utilisation.
Much like hotel rooms, spa rooms are perishable. Once a treatment hour has passed, the opportunity to fill the treatment room or utilise a therapist for a full-length treatment is lost, meaning missed revenue potential for the business.
Other assessment criteria include spa revenue per guest, treatment room revenue and guest capture rate as well as more dynamic indicators such as guest demographics, hotel guest mix, and staff service delivery.
And while assessment is crucial to developing a strategic spa revenue plan, the ultimate key to the success of any spa lies in the treatment mix, the pricing and the quality of the service provision. Simply put, if the spa's offering is not relevant to its target market and not perceived as being of high quality then no spa revenue improvement efforts will help.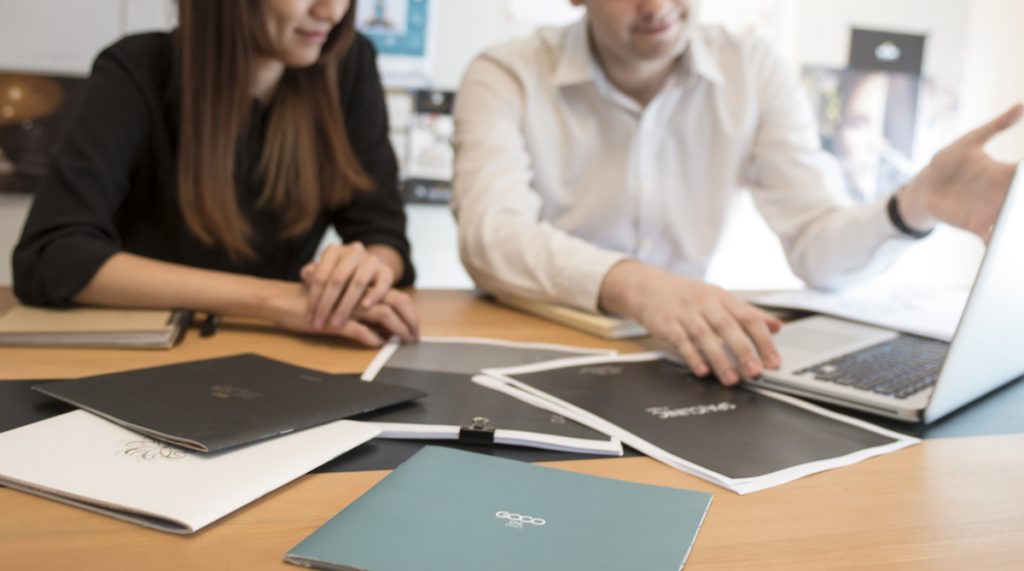 Maximising Revenue
At GOCO Hospitality, we believe that the improved opportunity for successful spa revenue levels begins at the development stage. Location, accessibility, visibility and the incorporation of value-adds, such as heat and water experiences, are many factors that may have already decided the perception of the spa's premium positioning.
It can be difficult to determine the exact service mix when the spa is first designed and future trends may be difficult to predict. Oftentimes, dedicated speciality rooms (such as Vichy showers, flotation rooms and private hammams) go significantly underutilised and without the option of alternative use, while other rooms are fully booked, potentially leading to guests being turned away.
In the development stage, having spa experts make sure you don't make expensive mistakes is crucial, suggests our Founder and CEO, Ingo Schweder, in an interview in Hotelintel.co last year. Proper feasibility studies will ensure you have the correct mix of facilities to meet the needs of your guests. This can help in avoiding over-or under-investing, which is a key factor in determining whether profits are realised once operating.
Most spa owners know that even if the spa ticks all the boxes when it comes to development, once opened, profit margins can still remain thin, even in the most luxuriously positioned spa destinations.
A well-designed and structured spa service menu can help increase flexibility and schedule resources that maximise the spa's bottom line. In addition, using dynamic availability techniques, spa managers can actively reduce the list of services available (highest margin) during peak times. These techniques alone have a tremendous impact on profitability and can stabilise growth management.
Revenue generated from auxiliary sources such as retail should not be overlooked, but instead used as an opportunity to boost the spa's top-line revenue. Averaging anywhere between 5 and 30% of spa revenue, retail sales add meaningful value to the spa revenue cycle. Through techniques such as 'educational upselling' – where educated therapists educate their guests to promote product sales – makes a huge difference. In this regard, recommendations are seen by guests as a service rather than a targeted sale.
Marketing techniques that bring in more customers through active campaigns, referral programmes and local advertising also help capture new guests and push up revenue. Once guests are through the door, it is cheaper to retain existing customers than acquire new ones. The conversion rate of selling services to them is much higher too.
According to Spa Executive, the probability of selling to a new customer is only 5 to 20%, whereas the probability of selling to an existing customer sits at 60 to 70% on average.
Other techniques like turn-away tracking, yield management, up-selling and cross-selling, incorporating technology and spa configurations are other ways of improving spa revenue potential through strategic and dynamic management.
GOCO Hospitality's sister company, Horwath HTL Health & Wellness, has published a white paper that outlines the many ways spas can assess their profitability, improve revenue and control expenses. The white paper, titled Spa Profitability Handbook, can be read for free by following the link below.
For a spa to achieve its potential as a tangible asset, operators and owners have to not only be dynamic in their pricing, availability and service offering but also be committed to marketing and integrating revenue-generating techniques into their core business centres.
As standalone day spas are catching up with hotel spas by offering high-quality services yet at a lower price point, GOCO Hospitality believes unique heat and water experiences remain among the key points of differentiation that a hotel spa or resort spa can offer.
Find out more about what GOCO Hospitality can do for your spa project development by clicking here, or follow the link to the Spa Profitability Handbook below for more tips on how to successfully manage spa revenue.
---
INDUSTRY REPORT: SPA PROFITABILITY HANDBOOK
This report discusses what physical and operational attributes affect spa profitability and outlines effective strategies for achieving a stronger bottom-line performance in the long run.
Improving spa profitability begins with a careful assessment and analysis of the metrics that most accurately reflect spa performance, helping to reveal pitfalls and areas for improvement.