22 January 2020
With the rise of wellness travel globally, spas are chartered for continuous future growth and marketability. In today's hospitality market environment, spas are no longer seen as a "nice-to-have" complementary facility but are established as a core element of the guest experience that not only drives demand but matures as an untapped source of profits.
Whether a spa is a cost or a revenue centre depends largely on how it is integrated into hotel marketing and whether it is actively managed to drive profitable performance. For a spa to achieve its potential as a tangible asset, operators have to be committed to marketing and integrating spa models into the core business, actively growing revenue drivers and keeping costs under control.
In this report, Horwath HTL Health and Wellness discusses what physical and operational attributes affect spa profitability and outlines effective strategies for achieving a stronger bottom-line performance in the long run.
Improving spa profitability begins with a careful assessment and analysis of the metrics that most accurately reflect spa performance, helping to reveal pitfalls and areas for improvement. The article lists and explains the most important spa KPIs to monitor and evaluate on a regular basis, including:
Average Treatment Rate
Treatment Room Utilisation
Therapist Utilisation
Revenue per Available Treatment Room
Spa Revenue per Guest
Spa Revenue per Occupied (Hotel) Room
Guest Capture Rate
A thorough analysis of these metrics would help develop a snapshot of spa operations and prompt spa management to deploy targeted strategies to boost the spa top line and optimise expenses.
Spa location, accessibility and visibility remain among the primary factors affecting facility performance. Positioning the spa as a central and easy-to-find outlet will drive higher visitation compared to an outlet that is tucked away and hardly accessible. Moreover, knowing the competitive marketplace and accurately positioning the spa to address a certain market niche will make the property stand out and attract attention from potential customers.
In this report, Horwath HTL Health and Wellness discusses a selection of revenue maximisation strategies that focus on:
Boosting retail sales
Bringing in more customers
Improving customer retention
Up- and cross-selling
Leveraging the use of technology
Strategising sales and marketing efforts
Considering spa configuration
On the other hand, the assessment of spa performance may also reveal that low profitability is not caused by low revenue, but rather by an inefficient cost structure. Unreasonable expense allocations may undermine the viability of some of the most demanded spas. Therefore, to achieve desirable profit margins, it is crucial to monitor and control costs.
As a general benchmark, labour costs represent the highest share of spa expenses, accounting for anywhere between 30% and 60% of spa revenue and approximately 40% of total spa expenses. Therefore, managing payroll and related expenses by adjusting staffing levels, employee satisfaction, and turnover, is likely to have the most significant impact on spa profitability. As in any service industry, spa staff is the "heart and soul" of the business. Thus, all strategies implemented to minimise staff-related costs should not compromise employee satisfaction and thereby the guest experience. The spa should encourage a healthy working environment and guest communication to ensure a high quality of service and high guests' satisfaction with their treatment of choice.
To ensure that the spa reaches its potential and to avoid poor asset performance in the long run, spa operators and developers may consider seeking assistance from a specialised spa consulting and management company. It can help monitor facility performance, implement appropriate standard operating procedures and regular training, and improve spa positioning by analysing the competitive marketplace and reviewing conceptual and design solutions.
Both concept and design can make or break the success of a spa and, therefore, must be well thought through and professionally executed. A specialist spa consulting team can help create a concept that is unique and geared towards specific market segments and make sure the facility is designed, marketed, and staffed accordingly. Unlike other areas within the hotel, the design of the spa must focus on the ultimate guest journey and experience, ensuring proper flow and functional set-up of various facilities, while also supporting the efficiency of operation.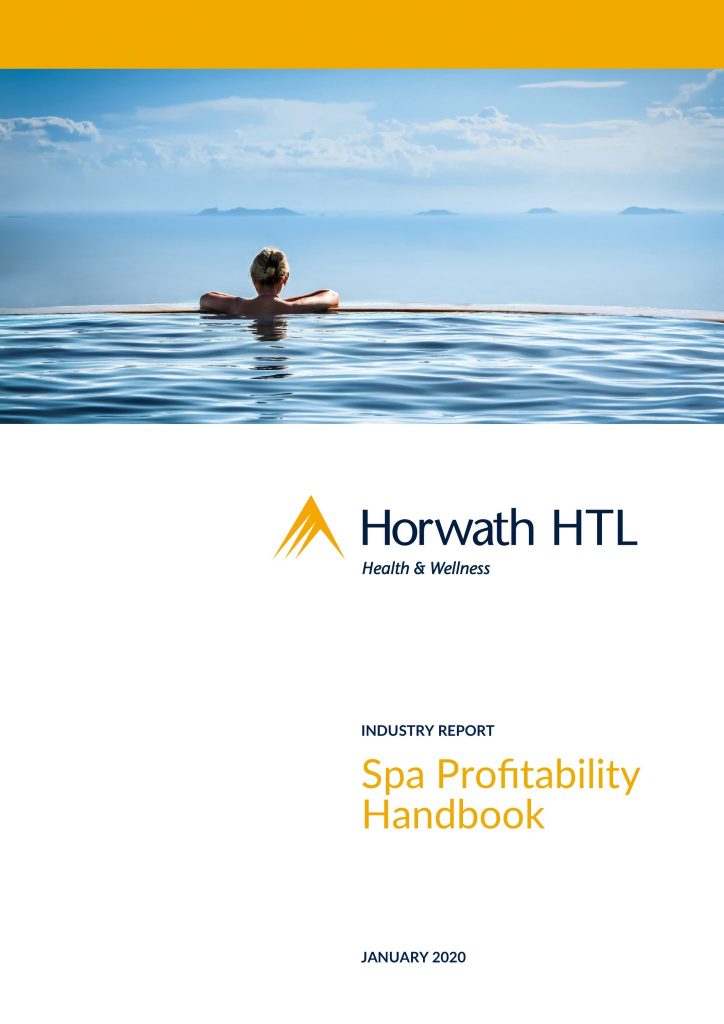 ---
RELATED CONTENT:
Industry Report: The Wellness Real Estate Development Process Explained