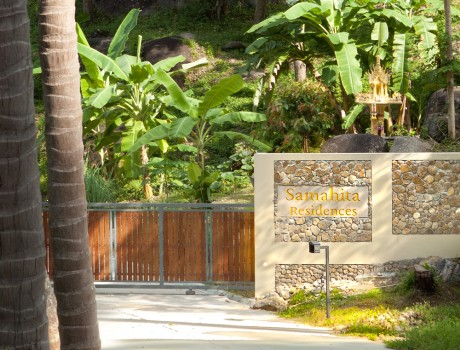 Samahita Residences to be joint venture between award-winning wellness management company and renowned yoga master Paul Dallaghan
GOCO Hospitality and Samahita Yoga Thailand are working together to develop Samahita Residences, a wellness community on the lush tropical island of Koh Samui, Thailand. The project is focused on nature, healthy living, and environmental standards and will foster a small community of homeowners with a similar mindset.
"GOCO Hospitality is committed to developing wellness projects which encourage healthy living," said Ingo Schweder, Chief Executive Officer. "Becoming an equity investor in Samahita Residences allows us to do so with the added benefits of us working with Paul Dallaghan and being able to work on an exciting project in Thailand, which is our home base."
Paul Dallaghan, co-founder of Samahita Yoga Thailand is one of the final few to be certified by Sri K. Pattabhi Jois in Ashtanga vinyasa yoga. Paul is also a senior student of Sri O.P. Tiwari, one of the few remaining classical yogis and masters of Pranayama. He has practiced Pranayama under Tiwariji's direct guidance since 2000 and is one of only two certified by Tiwari to teach the traditional and classical Pranayama.
Samahita Residences is situated on land offering spectacular views of the sea, as well as the green abundance of the island's rainforest and coconut plantations. The land itself is rich with greenery, magnificent boulders, and spectacular natural features. The entire property is surrounded by a 500-acre protected forest, which guarantees Samahita Residences privacy and exclusivity.