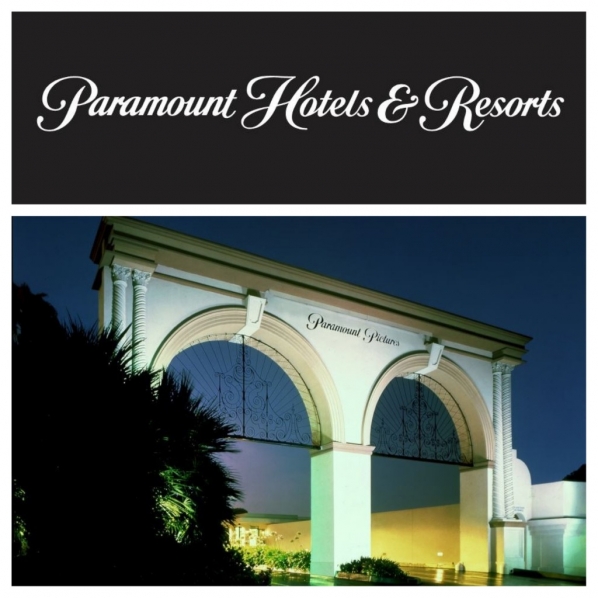 A collaboration between award-winning GOCO Hospitality and Paramount Hotels & Resorts (PHR FZ-LLC), an exclusive Licensee of Paramount Pictures, aspires to set a rare standard in luxury hospitality and wellness
Having produced some of the most memorable films including "Breakfast at Tiffany's", "Titanic" and "The Godfather", Paramount Pictures, the undisputed global film icon, is synonymous with creativity and entertainment.
Originated to translate the same bold imagination and inspiring talent into a refreshing guest experience, the newly formed Paramount Hotels & Resorts (PHR FZ-LLC) will develop properties using a creative process that's been refined over the past 100 years.
Initial sites in various stages of development include Brazil, the Caribbean, Indonesia, Qatar, Russia, South Africa, United Arab Emirates and the United Kingdom. Target locations include both capital/gateway cities and popular resort destinations. Individual properties will be designed to appeal to the business traveler, leisure traveler, or both, based on the dynamics of the local market. Each property will be conceived as a major release featuring welcoming spaces, exciting lifestyle food and beverage outlets and luxurious accommodations.
Complementing this rollout will be an innovative Wellness & Fitness brand developed by GOCO Hospitality, a leading wellness hospitality consulting and management company.
GOCO Hospitality was founded in 2009 by Ingo Schweder, the man behind iconic hospitality projects such as, renowned destination spa, Ananda in the Himalayas, and the Mandarin Oriental spa portfolio.
Comprised of a team of exceptionally talented individuals from 15 countries with extensive hospitality, architecture, finance, legal and marketing experience, GOCO is able to bridge the divide between wellness and traditional hospitality, and deliver unique and tailored solutions to its Clients.
Passionate about wellness, and committed to creating individual hospitality concepts for tomorrow's guests that are innovative, authentic and profitable, GOCO Hospitality is able to bring to the Paramount Hotels & Resorts Wellness & Fitness Brand the industry know-how, standards, and processes developed from experience of working in 32 cities around the globe.
Elaborating on the concept for Paramount GOCO's CEO, Ingo Schweder explained, "Paramount Hotels & Resorts Wellness & Fitness is a next generation concept. It is where health conscious jetsetters go to not only find the ultimate in results-driven wellness, but to have the opportunity to sit in the directors seat and define their own storyline".
Drawing on the 100 year history of Paramount, Paramount Hotels and Resorts will showcase authentic California lifestyle, the glamour of Hollywood, and be conceived as a 'major release' by a team of uniquely creative people, working together in a uniquely creative process. Reassuring signatures of the Paramount brand, including access to the Paramount movies library, a Paramount screening room and creative usage of the transformational elements like digital signage, media mapping and lighting effects throughout the public areas will be complemented by accents of local color. Delivering a variety of extraordinary services under one roof with service excellence, Paramount Hotels & Resorts Wellness & Fitness creates, unmistakable, unforgettable and unmissable moments.
"GOCO Hospitality's interdisciplinary team with its depth of experience and international track record will bring a visionary eye to direct, design and detail the Paramount Hotels & Resorts wellness experience," said PHR FZ-LLC Chief Executive Officer, Thomas Van Vliet. "The Fitness & Wellness brand promises to portray an unmistakable signature of Paramount Hotels & Resorts".
A joint development between DAMAC properties and Paramount Hotels & Resorts, DAMAC Towers by Paramount, will house the first ever Paramount Hotel & Residences debuting the Paramount Wellness & Fitness brand. Located in the heart of the downtown Burj Khalifa area in Dubai, the project is set to open in 2015.
Download the pdf version here