15 August 2018
To discover more about the latest advances in the science of skincare, GOCO Hospitality spoke to Dr. med. Erich Schulte, the founder of QMS Medicosmetics. He discusses challenges in starting the company, the company's future plans, as well as the key trends and technological advancements in the skincare industry.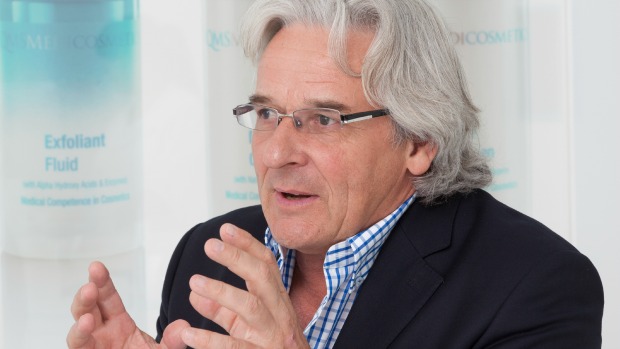 1. HOW DID QMS AS A COMPANY GET STARTED? WHAT CHALLENGES DID YOU FACE IN THE FIRST COUPLE OF YEARS?
I first became interested in the care of skin when I was a surgeon and specialising in facial reconstruction; at the time, surgery could reconstruct the bones but the skin remained scarred and damaged. So, I started to research wound healing and focused on how to develop a collagen replacement technique as this valuable protein is vital to the skin's elasticity. I am also passionate about science, so this was where I looked to find a suitable technique that would allow natural soluble collagens to be re-introduced more effectively into the epidermis and therefore help boost skin regeneration.
As I moved into aesthetic and cosmetic surgery this research continued and I formulated my first products of the original Day Collagen, Night Collagen and then Exfoliant Fluid. These three products were part of my patients' pre-and post-surgery care; they became so popular as a skincare system that they led to the creation of QMS Medicosmetics. Although the formulas have continued to evolve, these are still very much the foundation of our skincare collection.
When I look back to those early days, I think the greatest challenge came with the positioning of the products as they were very advanced for the spa and cosmetics industry, so working with the right people was key to our success. That is still the same today.
2. WHAT DO YOU FEEL IS THE FUTURE FOR QMS? WHAT ARE YOUR PLANS FOR FUTURE GROWTH?
We recently sold QMS Medicosmetics to a London-based firm and one of the key reasons we partnered with them is the fact they are keen to expand into new markets and enhance our penetration in existing territories. Over the last 10 years, we have seen an increasing level of global demand, awareness and recognition (I am so proud that for the last three years we have won the World's Best Spa Brand), so this expansion feels right.
3. YOU'RE A KEEN SAILOR, WHICH MEANS A LOT OF SUN EXPOSURE. WHAT DO YOU DO TO ENSURE YOUR SKIN STAYS IN PERFECT CONDITION?
Sailing was probably my earliest passion; I fell in love with it when I was 12 years old and even managed to win a few races (in my youth). Now, my sailing is more sedate with my long-distance Explorer vessel. However, 'sun and sea' are two of the greatest enemies of skin, so it is important to take proactive care.
Protection is a must, as UV rays are everywhere, so it is important to always use a broad-spectrum defence like our Cellular Sun Protection SPF50, as this blocks out UVA and UVB rays as well helping repair skin cells. Even on a cloudy day, 80% of UV rays can pass through, and with water reflection your experience increases by 50%. Make sure you also safeguard your eyes with UV400 sunglasses and don't forget your hands. Personally, I am never without our Hand Care as its non-greasy, easily absorbed formulation is ideal to have on a boat. It is also important to prevent dehydration from exposure to sun and wind, so make sure you have lots of water and opt for foods like melon, cucumber and tomatoes, as these are great sources of hydration too. Finally, after sailing, cleanse your face to remove salt and calm sun or wind damaged skin with after care, plus make sure you use a highly regenerative moisturizer – my favourite is our Cellular Marine, which is based on herbal stem cell technology using the coastal Sea Fennel plant.
4. HOW BIG IS THE ANTI-AGEING SKINCARE MARKET? HOW FAST IS IT GROWING?
The anti-ageing phenomenon is the fastest growing segment of the global skincare market. This multi-billion-dollar industry is growing at a rate of around 6% per annum, with some predictions saying by 2023 it will be worth around US$350 billion dollars.
5. WHAT FACTORS ARE RESPONSIBLE FOR THE GROWTH OF ANTI-AGEING SKINCARE?
The combination of a growing aging population and the consumer's increasing awareness and knowledge about the advantages of using anti-ageing products are key drivers. The increase in demand has also started with the younger market, who are proactively looking for products to delay the early signs of ageing.
This desire to 'age well' has driven the skincare industry to innovate, and science has been essential in this evolution, as we have been able to develop new techniques, create new equipment, improve the performance of ingredients and provide new insights into how skin behaves. This has led to the advent of cosmeceuticals, a genre of skincare that now leads the way in anti-ageing topicals.
6. HOW ARE CONSUMERS DEVELOPING IN TERMS OF THEIR NEEDS AND DEMANDS?
Today's customer is more well-informed; they are looking for solutions to problems rather than promises. They want more credible results-focused products and transparency regarding the active ingredients (particularly the benefit they deliver). Our lifestyle is exacerbating certain skin concerns and the customer is asking the industry for answers on how to care for their skin.
There is also an increasing demand to consider consumer diversity and respond to the different requirements this engenders. When we look to the future, the millennials' love of technology is not something we should ignore as this will be of increasing influence.
7. ARE THERE ANY MARKETS THAT ARE GROWING FASTER THAN OTHERS? WHY IS THIS?
Korea continues to emerge as a fast-developing market; it has pushed through innovations in products, categories, textures and applications. This stems from the importance of a youthful and beautiful appearance in their culture. China and the US are still the dominant markets, with Germany being the strongest in Europe. As the wellness and beauty industry grows, we will see expansion all around the world.
8. WHAT ARE THE MOST IMPORTANT INGREDIENTS/FACTORS FOR ANTI-AGEING SKINCARE?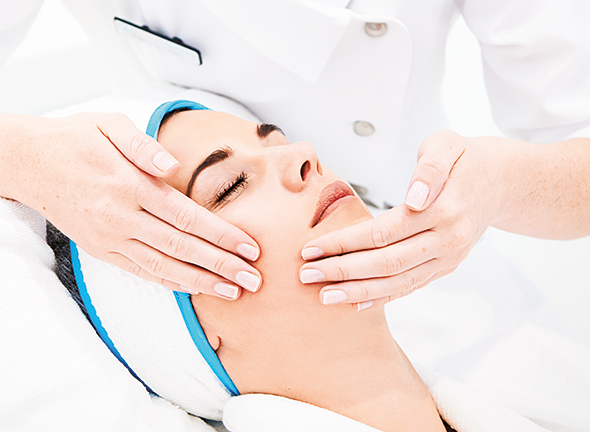 If you really want to slow down the impact of skin ageing and repair damage, you need an effective collagen replacement therapy in combination with a fruit acids peeling system.
Fruit acids (AHA) are key to skin regeneration. They can deliver dramatic improvements in the rate of cell regeneration, reinvigorating skin metabolism as well as an enhanced circulation and the launch of a rejuvenating vital dynamic. Collagen is indispensable; this vital protein works in tandem with elastin to give skin its texture, structure, ability to stretch as well as have a smooth, youthful appearance. The negative impact of ageing, environmental stresses and urban pollution are damaging to collagen, which results in a loss of moisture and the development of fine lines.
For successful and long-lasting skin rejuvenation, collagen needs to be positioned deeper into the lower layers of the epidermis and to provide the collagen molecules in a form that can be re-introduced into the epidermal layers. Only pure collagen is suitable, and you also need to provide the collagen molecules in a form that can penetrate the epidermal layer. This can be achieved by something I call the "TCP" factor – the transcutaneous penetration factor.
Other key ingredients include hyaluronic acid, for its capacity of helping maintain a healthy moisture content, which is one of the most important properties of youthful-looking skin. Peptides such as Matrixyl 3000 are regarded as the building blocks of cell renewal and a highly effective addition to rejuvenating skincare. Plant stem cells are one of the most advanced scientific innovation to reverse the signs of ageing through their power of cell regeneration.
9. HOW DO WE ENSURE THAT THE VALUABLE INGREDIENTS NEEDED BY THE SKIN GET TO WHERE THEY ARE MOST EFFECTIVE?
For a skincare product to deliver the results you want, ingredients need to be carried deeper and more effectively into the skin. This is an area I have researched in depth and has always been a key focus with all my formulations. Finding the perfect balance of state-of-the-art ingredients in combination with the most advanced transdermal carriers is the foundation of the QMS Medicosmetics collection.
Breakthroughs such as hyaluronan, stem cell research, iontophoresis, oxyporation with molecular oxygen and nutricosmetics have all been incorporated within our formulas as these have helped pioneer mechanisms to transport skin-improving ingredients to where they need to go to do their valuable work.
10. WHAT ARE THE LATEST DEVELOPMENTS IN SKINCARE TECHNOLOGY AND WHERE IS CURRENT RESEARCH AND DEVELOPMENT BEING FOCUSED?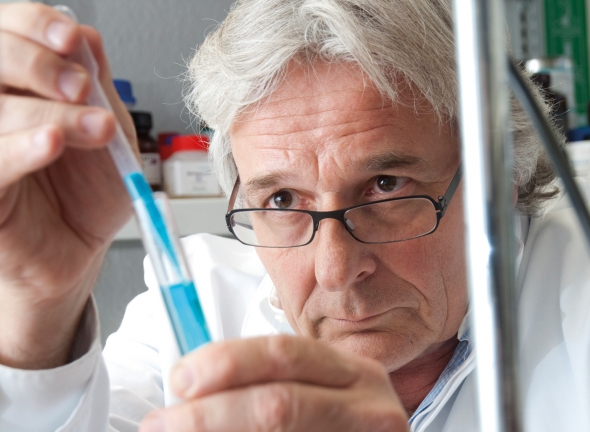 Epigenetic science is one of the most exciting new advances being used in skincare. It describes the physiological reprogramming that occurs in the cell without changing the DNA sequence. All cells in your body have the same genome, different genes are activated or deactivated at different times and epigenetics provides us with a greater understanding of the functionality of genes and when used in skincare helps us to deliver accuracy and efficacy that is more specific to the individual.
Another area that is particularly interesting is the development of techniques purporting to mimic the muscle-freezing effect of Botox that will be able to be applied topically.
11. WHAT IS THE BIGGEST MISTAKE PEOPLE MAKE IN REGARD TO LOOKING AFTER THEIR SKIN?
We tend to forget that skin is our largest organ and that is has a memory, so that everything we do to it or expose it too can be reflected in both the appearance and structure of our skin. A good skincare regime goes a long way to keeping the skin healthy and maintaining its natural barrier function, and as we age we should adapt this routine to suit the skin's needs. In doing this you will help preserve and protect it more effectively.
12. WHAT ARE THE BENEFITS OF GETTING SKINCARE TREATMENTS IN A SPA VERSUS DO-IT-YOURSELF TREATMENT AT HOME?
In our time-poor lifestyle, at-home treatments are an asset to any skincare routine, but they cannot deliver the level of individualism that can be experienced within a spa. The expertise of an aesthetician understands the skin's specific needs on the day. Additionally, the treatment provided offers more specialised techniques and in-depth product use. A good spa experience combines skin wellness with overall wellbeing, which provides a more comprehensive benefit.
13. WHAT'S THE KEY TO A FANTASTIC SPA EXPERIENCE?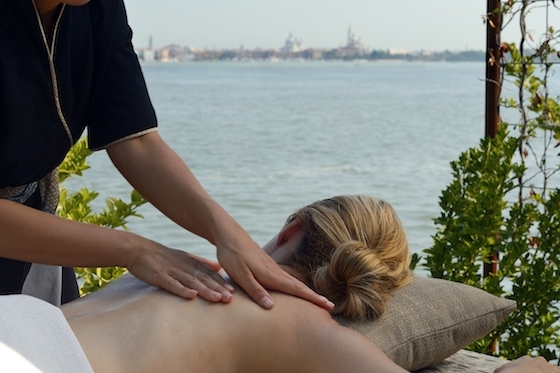 A skilful and knowledgeable therapist is top of the list. Even the most beautiful spa environment can be ruined if your treatment is marred by lack of ability. For a spa to stand out, it is important to consider the ambience and environment in conjunction with the education of the team. It is so important to listen to your client and treat them as an individual.
14. HOW DOES AIR TRAVEL AFFECT THE SKIN AND WHAT CAN PEOPLE DO TO PREVENT AND RECOVER FROM THIS?
The main problem is the dry cabin air. Skin is comfortable with a humidity between 40% and 70%, but most airplane cabins are at about 20%, which is less than half what your skin is used to. If on a long-haul flight, try to stick to your normal skincare regimen and defend against dehydration by drinking lots of water, plus use a serum that contains hyaluronic acid followed by a moisturiser with ceramides, as this helps create a barrier to keep moisture in. Avoid facial mists, as the water evaporates and this can make the dryness worse.
Post flight, use a light fruit acid peel, as this will get rid of the dry skin cells that have accumulated and help to stimulate cell regeneration. If prone to inflammation, try a soothing and hydrating face mask that destresses the skin.
15. IN ADDITION TO APPLYING SERUMS AND CREAMS, WHAT SHOULD WE DO TO LOOK AFTER OUR SKIN WITH DIET AND EXERCISE?
Regular exercise is an important part of having heathy skin; even a small amount can have a positive effect on the skin as exercise increases the blood flow and blood carries oxygen and nutrients to working cells in the skin. This enhances the metabolism as well as enables a better discharge of metabolites, including free radicals.
The benefits of keeping skin hydrated are well known. Diet can help with this as much as by drinking water. Good skin is also about knowing what to avoid, and sugar is top of the list when it comes to negative effects on the skin as too much can lead to the breakdown of collagen and elastin, which results in premature aging but it also has an inflammatory influence that can exacerbate skin conditions such as acne and rosacea.
16. HOW BIG AN IMPACT DOES POLLUTION HAVE ON SKIN? WHAT CAN BE DONE ABOUT THIS?
The impact of increasing levels of pollution can be seen in the health of the skin on a global scale. The microscopic pollutant particles that can be found in the air (particularly in more urbanised environments) are damaging as they don't just affect the surface of the skin but they can penetrate the deeper layers, and this is where the more long-lasting cellular harm is done. With a weakened defensive barrier, the skin can become prone to irritations, dehydration, increased sensitivity and premature ageing. This compromise to our skin's health can start at a very early age.
To help protect your skin from this invasive damage, it is important to focus on your cleansing routine (morning and night) as well as investing in targeted anti-pollution skincare. In creating our recently launched EpiGen Daily-Detox Serum I wanted to provide effective detoxification alongside boosting cellular repair. Central to the formulation is the science of epigenetics, as through a greater understanding of the cells functionality we have been able to develop a product that combines the ability to help accelerate regeneration of the epidermis, activate the cellular cleaning process to detox the skin from pollutants, assist in DNA repair and deliver a longer-lasting protection.