28 November 2018
GOCO HOSPITALITY (GH): HAVING PIONEERED SOME OF INDIA'S MOST POPULAR HEALTH & WELLNESS ESTABLISHMENTS, WHAT WOULD BE THE KEY TAKEAWAYS FROM INDIA'S VAST WELLNESS CONTRIBUTION TOWARD THE ENTIRE WORLD?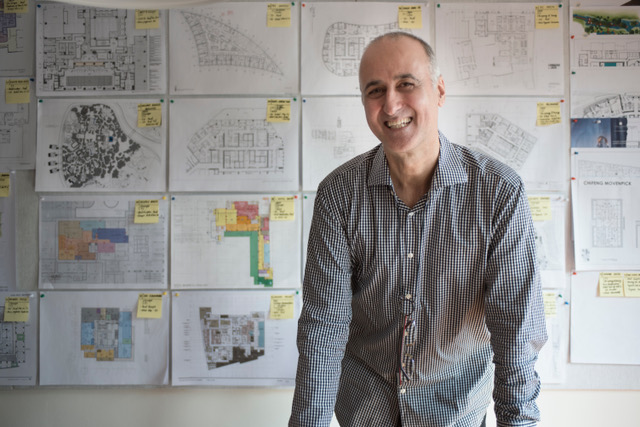 Ingo Schweder (IS): India is definitely the home of some of the most influential wellness modalities that have ever been introduced to the world. Practiced for thousands of years in India, they have only somewhat recently entered into mainstream consciousness outside of the country and exploded in popularity and awareness, around a decade ago, in the west. Yoga, Ayurveda and meditation have now been adopted as core pillars in the western wellness sector, and they are set to grow further. The AYUSH sector (Ayurveda, Yoga, Naturopathy, Unani, Siddha and Homoeopathy) is estimated to be worth an annual US$1.8 billion and the AYUSH products are worth an estimated US$616 million a year, with digestives, health food and balms making up around 75% of this. Other products – including medicinal herbs, extracts and medicaments – are being exported all over the world. The biggest markets for these exports are Western Europe, Russia, and the US, a symbol of some of the overseas interest in Indian wellness knowledge and hence the growing Indian wellness inspiration in these parts of the world.
Apart from this, India is also one of Asia's fastest growing medical tourism destinations. With approximately 500,000 foreign patients visiting India for treatment each year, India is second in Asia only to Thailand. Whether it be Ayurveda, homeopathy or allopathy, this too is a rapidly growing, multi-billion-dollar industry.
GH: HOW HAVE YOGA AND AYURVEDA SPECIFICALLY HELPED IN INSPIRING THE WEST, IN TERMS OF GROWING HEALTH AND WELLNESS TECHNIQUES?
IS: While Ayurveda is still not as popular in the west as compared to other complimentary therapies, the practice of Ayurveda and Ayurvedic medicine has proven to be a remedy for many illnesses. Ayurveda emphasises the body as a whole, aligning doshas and accepting the need for balance and equilibrium. After years of practice, Ayurvedic massages and its herbal supplements are now increasingly popular in the USA.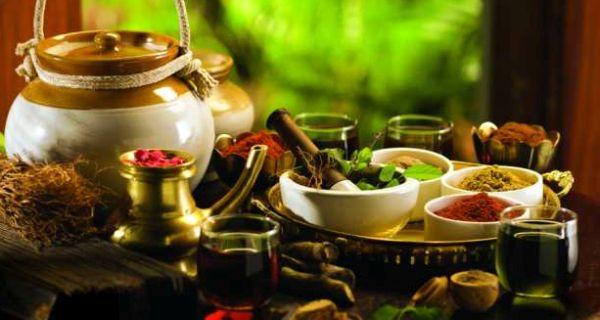 As for yoga, yoga really is one of India's greatest gifts to the world. With both a mental and physical component, yoga is a highly beneficial wellness activity. One part of yoga's popularity can be put down to the low cost of taking it up – given its lack of required equipment – and, specifically talking about the west, is its advocacy by numerous prominent celebrities, who have been instrumental in bringing the practice into mainstream consciousness. Social media can also be given some credit too for the recent popularity. Striking various yoga asanas and participating in "new-age" yoga variations has definitely led to very 'like-worthy' photos to share with friends.
From 2012 to 2016, the number of Americans practicing yoga grew 50%. Now, one in three Americans say that they are interested in trying out yoga in the coming year, indicating that we can expect the growth in yoga to continue into the near future among men and women alike, regardless of their age. Yoga is no longer perceived as just a wellness activity reserved for the young – the number of over-50 yoga practitioners has, in fact, recently tripled given its numerous health benefits.
GH: WHAT IMPORTANCE DOES TRADITIONAL CHINESE MEDICINE (TCM) HOLD IN THE HEALTH & WELLNESS INDUSTRY, WORLDWIDE?
IS: Most recently, TCM has boomed following the 2015 award of the Nobel Prize in Physiology or Medicine to Chinese researcher Youyou Tu, who successfully extracted the active component of artemisinin from the Chinese herb Artemisia annua (commonly known as sweet wormwood) and showed how it could be effectively used as an anti-malarial treatment. This changed the resistance TCM faced earlier from western pharmaceutical companies that are now rushing to look further into TCM to see what insights they can draw. Currently, epidemium is being used in cancer treatments, rhizome curculinginis is known to be effective for people suffering from depression, and tripterine has been used for treating lung cancer. In fact, a total of 66 Chinese herbs have already been included in the European Pharmacopoeia, something of a vote of confidence in TCM. The Dantonic pill produced by TCM manufacturer Tasly is being used for treating angina and heart disease and has already been approved for use in Canada, Russia, South Korea, Vietnam and Singapore. Meanwhile, SU BioMedicine BV has successfully registered Diao Xin Xue Kang capsules in the Netherlands, the first TCM product to be approved for use in the country. According to the WHO, 103 countries have so far officially approved the use of acupuncture and moxibustion, 29 have special statutes on traditional medicine and 18 have included acupuncture and moxibustion in medical insurance provisions. Hundreds of TCM schools have now been set up in around 30 countries to train local practitioners. With this kind of exposure the world is getting to TCM, it is estimated that the global TCM industry is worth around US$121 billion, around 30 times larger than it was just 20 years ago. All of this signals a strong and growing interest in TCM in the west that spas and wellness retreats can effectively leverage. A simple consulting room in a spa can be used as a TCM clinic, with regularly visiting TCM consultants providing advice to spa guests.
SEE ALSO: CHINESE DIET TRENDS: CHANGING FOR THE BETTER
GH: WHAT ROLE DO YOU PERCEIVE THE AVERAGE ASIAN TRAVELLER PLAYS IN THE FUTURE OF HEALTH & WELLNESS TOURISM?
IS: Looking at the regions spoken about earlier, Chinese travellers spend an average of US$409 when taking wellness trips. This is only half of what the global average is. In addition, wellness travel makes up only 2.2% of total Chinese travel, whereas at the global level it is 13.7%. From this, we can see that there has in fact been an extremely rapid growth in interest in wellness within the country and when this is combined with the unstoppable force of Chinese international travel, it can safely be expected that this will translate into significant international wellness travel in the near future. The Asia-Pacific region's other major impact on global wellness travel will likely come from the Indian wellness traveller. There are roughly 20 million international travellers from India per year, and together they spend around US$28 billion every year. The UNWTO predicts that this will explode to 50 million travellers per year by 2020. With India's economy currently the world's third fastest growing, more and more people will join India's middle class, start travelling and focus more on their health and wellness. With this immense and rapid Asian growth in international travel combined with a major increase in interest in health and wellness, it is undeniable that Asian travellers are set to play an inescapable influence on the landscape of international wellness travel. Their travel habits and wellness interests need to be carefully studied by everyone operating in the wellness tourism sector. Only with this information can spa and wellness operators then effectively create the products and services that will most effectively satisfy this important market.
______
RELATED CONTENT:
How 'Little Fresh Meat' Are Changing Attitudes to Male Grooming in China