12 March 2019
A collection of the world's leading holistic wellness practitioners will be visiting GOCO Spa Daios Cove in Crete this summer to guide guests at Daios Cove Luxury Resort & Villas in how to live their healthiest possible lives. Each of the practitioners is an expert in their respective field, bringing advanced knowledge of longevity, nutrition and traditional Chinese medicine.
Sarah Safarian is a certified chef and holistic coach, as well as the CEO and Founder of Humbly Healthy, a plant-based food services and consulting company based in Paris. Sarah is the first visiting practitioner for this summer season, and will be on property from 9th to 29th June, delivering individualised nutritional coaching sessions and a mix of private, group and kids cooking classes focused on plant-based meals.

From 16th July to 4th August, the resort welcomes Paulo Fernandes, an expert in longevity and nutritional microscopy. A health coach certified by the Institute of Integrative Nutrition of NYC, Paulo is also one of the leading microscopists in the world. He will offer guests health and lifestyle assessments, including epigenetic testing, create tailor-made nutrition and exercise plans, and provide manual lymphatic massage in combination with electromagnetic (PEMF) therapy.
See Also: Bringing Leading Wellness Talents to Crete
The season of wellness concludes with Ken Rosen, a traditional Chinese medicine specialist, who will visit from 2nd to 22nd September. Ken is a licensed acupuncturist and board-certified herbologist, and as one of the world's leading experts will provide spa treatments and holistic lifestyle consultations based on the ancient wisdom of traditional Chinese medicine.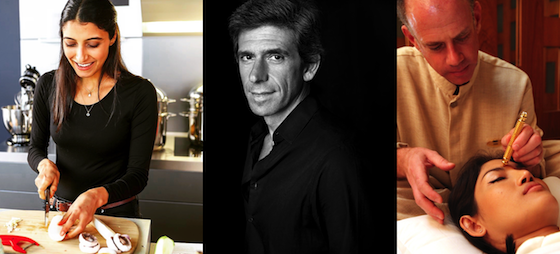 L-R Sarah Safarian, Paulo Fernandes, Ken Rosen
"We wanted to find the leading experts in various fields and make them available to our guests", said Ingo Schweder, CEO of GOCO Hospitality. "Our three visiting practitioners for this year bring exceptional knowledge and experience in nutrition, longevity and TCM. Combined with our existing spa offering, this will support our guests to significantly improve their overall wellbeing".
INTRODUCING WATER-BASED MOVEMENT SESSIONS AND [ COMFORT ZONE ] TREATMENT MENU
In addition to the schedule of visiting practitioners, GOCO Spa Daios Cove is upgrading its fitness offering with the introduction of REAX Rafts, letting guests partake in Aqua Yoga, Aqua Pilates and Aqua Fitness sessions. These on-water programmes enable participants to improve their balance and coordination, tone muscle, improve posture and maintain inner calm.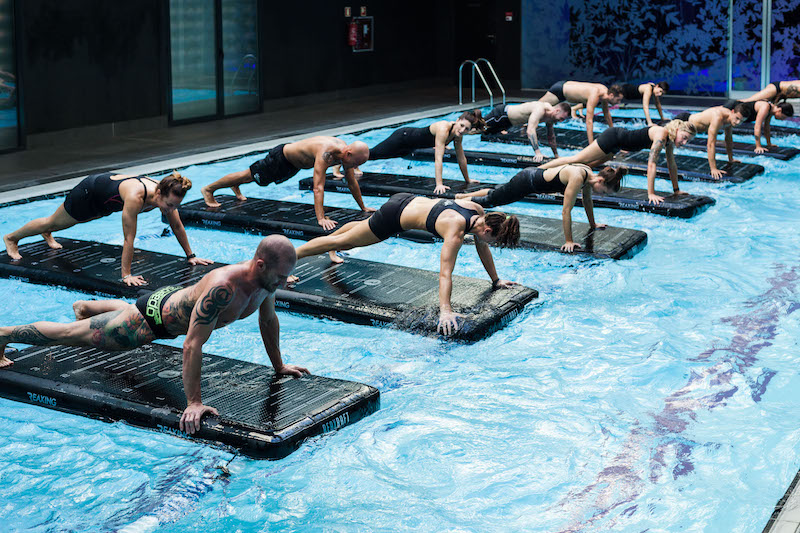 A further development this year is the introduction of a special menu of treatments using [ comfort zone ] skincare products. Adding to the existing menu featuring 111SKIN and Anne Semonin, the [ comfort zone ] products combine science, skincare and soul. Created in Italy by Dr. Davide Bollati, [ comfort zone ] products use high-quality ingredients and are free from parabens, mineral oils and silicones.
The new menu includes, amongst others, the Recover Touch Facial, which delivers a nourishing antioxidant facial with a boost of vitamins. Guests can also enjoy the Body Strategist Firming Treatment that cools, hydrates, and firms, featuring a body scrub and nourishing wrap.